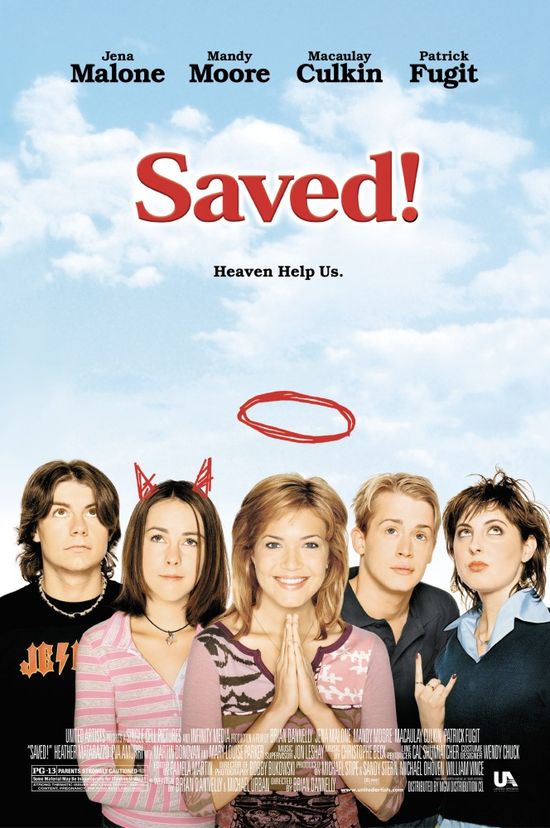 Year: 2004

Duration: 01:29:00
Directed by: Brian Dannelly
Actors: Jena Malone, Mandy Moore and Macaulay Culkin
Language: English
Country: USA
Also known as: ¡Salvados!, ¡Salvada!, A rosszak jobbak, Galera do Mal, Kurtar beni!, Saved – Quem nos Acode, Saved!, Saved! – Die Highschool Missionarinnen, Sothikame!, Wszyscy swieci
Description:Mary is a student of Baptist school, who once had a real shock. She learns that she is pregnant from her boyfriend, who, moreover, recently told her that he is – gay.
The most popular girl in school, Hilary Faye, who takes care for her brother, Roland, heard about Mary's problem and announced her  a boycott… Will Mary solve all these problems to exclaim in the final: "Saved!"?
Review: Very interesting film. Interesting by talent actors, unusual plot and a great idea. Religion. Indeed often people follow the rules of their religion and judge each other so strongly, forgetting the main precepts of any faith – forgiveness and love of neighbor.
Mandy Moore's heroine – a star and part-time "most religious girl school." All her faith is based on the fact what is favorable for her. And the main character, Mary – a girl trying to find a purpose in herself and in her faith, to understand others – that's who is really a religious person.
I advise you to watch this movie. It makes you wonder about many things.
Screenshots:
Download: