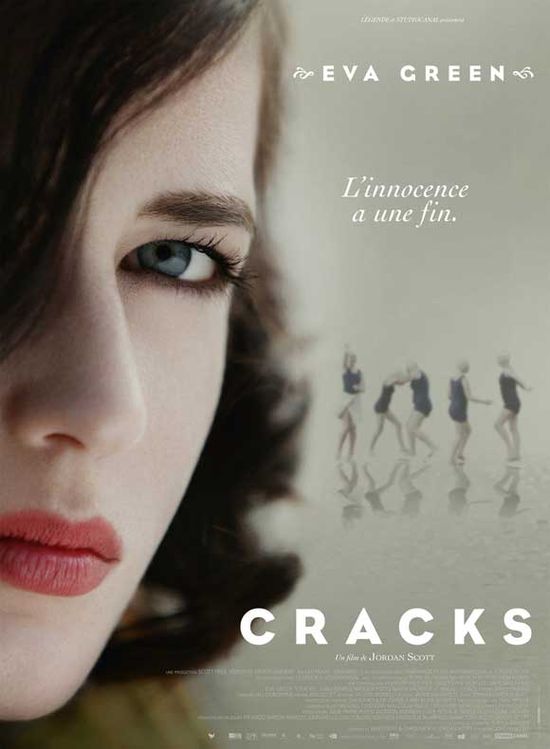 Year: 2009
Duration: 01:39:50
Directed by: Jordan Scott
Actors: Eva Green, Juno Temple and María Valverde
Language: English
Country: UK | Ireland | Spain | France | Switzerland
Also known as: Oskuldens tid, Sedução, To paihnidi tis apoplanisis
Description: Behind the walls of an elite boarding school for girls, swimming team is not just doing a good work, they love their teacher, the mysterious and charismatic Miss Gee. They idealize her. Suddenly the teacher's attention switches to Fiammu, a new student, who arrived from exotic and beautiful Spain. Fiamma rebuffs her classmates, goes against the teacher. Perturbation of the girls is growing … but Fiamma inexplicably disappears …
Review: Would you like to be an ideal for someone? But to have such ideal, well, or mentor, on who you can rely on, and eventually become the same!
And outside the elite boarding school, girls just love their teacher, the mysterious and charismatic Miss G (Eva Green, who starred in a movie WOMB). They idolize her, beautiful and intelligent, who saw a lot and she always had a story to tell. In any group there was always a leader, the favorite one. And what happens if in this team appears a newbie, with all her alienation, easily gets attention of "ideal"? The concerted mechanism of the collective will be cracked …
Film «Cracks» leaves a strong impression. How many people can go a long way, achieving their goals, and what are the consequences of these actions?
Theme of responsibility and duty, loyalty and brutality, innocence and subjectivity is the basis of this awesome picture. The film reveals the heart of a mysterious woman's soul, so that you understand that there is no more cruel and uncompromising creation on Earth than the woman …
Screenshots:
Download: