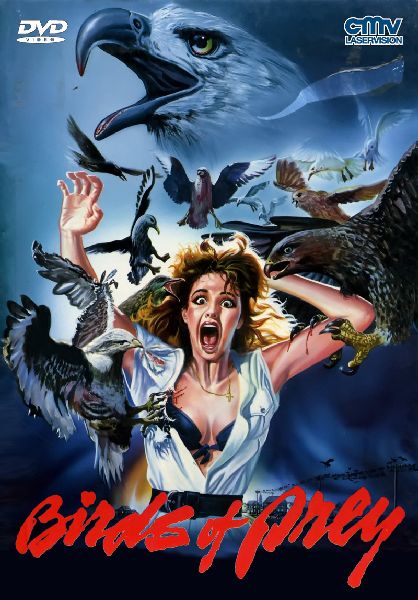 Year: 1987
Duration: 01:39:57
Directed by: René Cardona Jr.
Actors:  Christopher Atkins, Michelle Johnson, Sonia Infante
Language: English
Country:  Mexico | Spain

Also known as: El ataque de los pájaros, Beaks: The Movie, Evil Birds, Falco Terror, Rov fugler, Rov fåglar, Rovfugler, Uccelli 2 – La paura
Description: The journalist and her cameraman go on editorial assignment around the world and watch a variety of aggressive behavior of birds – pigeons, ducks, canaries, eagles, seagulls that attack people …
Review: In principle, the movie is good. Going on the trail of Hitchcock, someone Rene Cardona Jr took another one, much less famous tape birds killers. Action and pret with screen, because of the time when there was no computer graphics in this unrestrained quantity, as now, removed all realistic and powerful, the main thing is interesting. The script is not saggings, the scene of the attack birds people look cool, for again will not require a detailed analysis of their operations; and besides, I always appreciated when the desired effect is achieved without graphics, sincere work of the team. Where they took as many birds as generally teached how did all what they did – questions without answers, but with admiration.
However, under the above-mentioned advantages should not be missed weaknesses, step-down in my eyes the rating of such a good Thriller. In General, they are based on a scenario bugs, some faults in the behavior of people and birds, all sorts of nonsense, naive location of the action and so on so forth. I will not tell you the details, just to summarize: as entertaining movie, «Birds of Prey» is suitable for one-time or half-Board if you wish to view without the inclusion of the brain. Yet if you do not Comedy horror, if you please keep the logic straight to many terrible becomes simply ridiculous.
Screenshots:
Download: