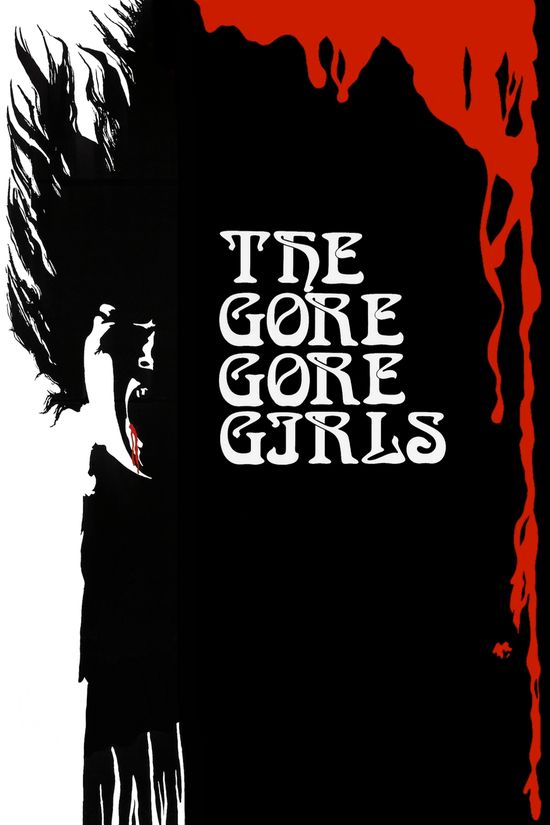 Year: 1972
Duration: 01:22:26
Directed by:  Herschell Gordon Lewis
Actors:  Frank Kress, Amy Farrell, Hedda Lubin, Henny Youngman
Language: English
Country: USA
Also known as: Blood Orgy, 
Description: A mystery maniac has targeted the performers at a strip club owned by one Marzdone Mobilie. His go-go girls suffer unspeakable fates without warning, and it's up to private detective Abraham Gentry (Frank Kress) and reporter Nancy Weston (Amy Farrell) to save the day (and the lives of the few remaining dancers). And that's pretty much it for the story. The emphasis is on the director's inventive trademark murders, this time carried out not only in graphic detail, but with the sickest humor imaginable. Tenderizing mallets, boiling french fries, and a household iron are all brought into play, while the infamous "chocolate milk" sequence remains indescribable outside of well-seasoned company
The Gore Gore Girls stands alone in the Herschell Gordon Lewis repertoire in several ways. Though no stranger to sex and nudity in his non-horror work, the director had always kept these elements a safe distance from his gore films, feeling such a blend was too risky even for him. But competition had upped the ante, so the move was finally made here (Lewis remembers less nudity than the film actually contains, incidentally). This was also the only Lewis gore film to function as a mystery. The other one The Wizard of Gore was a little bit diffrent As a result, the murders are more uncomfortable than usual, for they foreshadow the "faceless maniac" theme popularized in the 1980s and leave the viewer with less insulation than before from the increasingly personal mayhem. And finally, the twisted humor is by no means limited to the gore scenes. Kress's private eye is cool, smug, and disaffected to the point of exasperation. While nothing fazes him, almost everything fazes Farrell (but she won't back down). The characters populating the club (Ray Sager of The Wizard of Gore is an employee) are a rather odd bunch themselves (one man obsessively smashes fruit while watching the go-go girls strut their stuff). One evening's entertainment includes a topical raid by militant feminists (who carry "NUDE IS CRUDE" signs). And strip club owner Mobilie is played by none other than Henny Youngman! (The comedian found himself cast in the film courtesy of a friend-of-a-friend arrangement, and never acknowledged it again, though his participation can never be denied.) Herschell Gordon Lewis has also made such flicks as Alley Tramp and rape&revenge movie called Just for the Hell of It

The combination of sick gore and sick humor remains as potent today as ever. Many viewers (including some horror fans) still find it unwatchable. Even Something Weird owner Mike Vraney (in his audio commentary interview with Lewis, where he's joined once again by Jimmy Maslin of Shock Films) admits his discomfort with the film's most extreme sequence. Lewis is neither defensive nor apologetic: he made the film, he states, for adults only; and for that matter, for adults who possessed a certain sick sense of humor. No attempt was ever made to disguise the nature of the film, and the idea that anyone would take it seriously is simply bewildering to the director. This was an attempt to once again out-"gross" what anyone else was doing; and it unquestionably delivered the goods.
Screenshots:
Download: