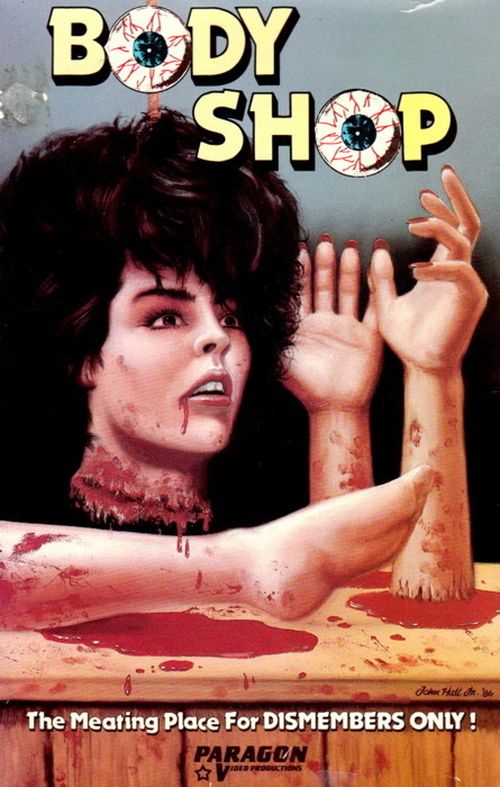 Year: 1973
Duration: 01:21:13
Directed by: J.G. Patterson Jr.
Actors: J.G. Patterson Jr., Jenny Driggers, Roy Mehaffey and Linda Faile
Language: English
Country: USA
Also known as: Anitra, Doctor Gore, Shrieks in the Night
Description: Charming wife of surgeon Don Brandon died in a car crash. Motivated by his loss, Dr. Brandon begins to engage in experiments to resurrect the dead …

Review: Hey now, vanity is a strange thing. J.G. "Pat" Patterson was a little short scrawny guy with an elaborate bad comb-over, that rivals none I've seen except for perhaps Criswell. How can one think by doing that they're "looking all good"? That, probably, was to me, the most fascinating aspect of this movie. It almost overshadowed the rest of the movie itself. Poor Don Brandon (Patterson), his wife died and being the mad doctor that he is, he is going to Frankenstein together another from various parts that he shops for at night clubs, etc. The harvesting of these parts is rather messy, and from what I understand Patterson did a lot of work with HG Lewis, and it shows. Not that there had been any great advancements in gore since Blood Feast but that's fine, it's still icky fun. Patterson seemed to have a dry sense of humor, which surfaces here & there, and add a hunchbacked assistant named Greg (??), who climbs up a piece of equipment when rigor mortis makes a corpse sit up, and there's some extra silliness there. You can tell this guy was a TV horror show host, he has the right disposition and the scene where the sheriff "shows up" is played just like something from one of those shows, it's obviously something filmed in another time & another place but spliced in. From what I've read this film was incomplete, and that, unfortunately, shows at the end. This is not top notch but it is entertaining for lots of the wrong reasons, but it is interesting to see Patterson in front of the camera for a change. Supposedly he died a mysterious death back in the 70's, possibly suicide, I guess it was never determined, but he was an odd little guy & this is an odd little film that, while it is pretty trashy, is worth checking out for hardcore "bad movie" fans.
Screenshots:
Download: