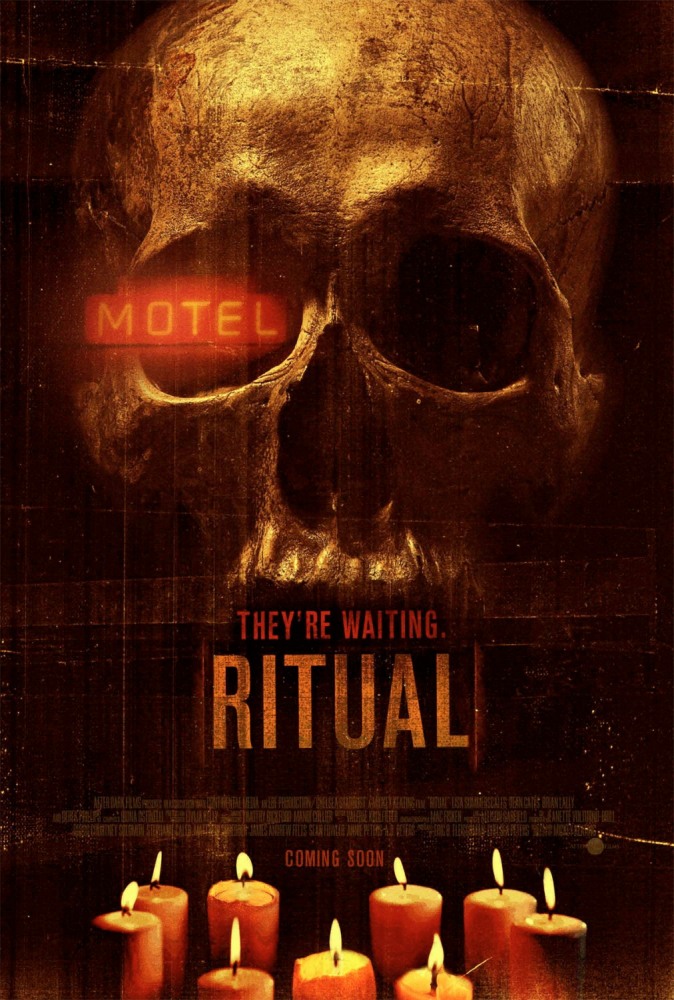 Year: 2013

Duration: 01:29:23
Directed by: Mickey Keating

Actors: Derek Phillips, Lisa Marie Summerscales, Larry Fessenden, Dean Cates

Language: English
Country: USA
Also known as: 
Description: After the alarm tone Is sent at a seedy roadside Inn, where he finds his wife murdered casual acquaintance, who, as it turned out, was a very strange sect…
Review: Been waiting for this debut work of an unknown American Director Mickey Keating long before its appearance, though are not a fan of this kind of horror. So my opinion on it after watching, I think, will be more or less objective.
Beginning immediately intriguing, and the plot not been slow to develop. Frightened hysterical girl lovely (Lisa Marie Summerscales) calls her ex-husband Tom (Dean cats) in the night of Halloween and begs him to come to her in the Motel, as it has happened something very bad. Finding good-for-nothing wife with the corpse of an unknown man, That is woven into a terrible story. Killed is a member of the most peaceful religious sect whose members will not be slow to cater to the heroes of the "happy life".
Actors I liked. Despite the fact that in the record lists the performers of the main roles of mostly short films and TV series (not counting Larry Fessenden is given, appeared in a couple episodes, which, however, the primary characters, too little where he played), they played very well and cheerfully, passing the tension of the atmosphere. Personality they are, however, not disclosed, it's sad. Scary zealots will please fans of slashers and it will scare the unprepared audience.
Picture, sometimes I wonder injected svetochkami (though nowhere grafted in the story) catches the eye and looks very high quality. Despite the fact that almost all the shooting took place in the dark, happening on the screen is clearly visible in daylight, and it looks if not brilliant, at least not boring. In General, considering the low-budget film, it was filmed quite well. A small number of actors, lack of effects, darkness and despair even make it more realistic.
Also found some kenolaba. In one place a heavy force of blows to the face clearly do not correspond with the consequences of these attacks – they are very insignificant. Even the characters don't even try to hide at least part of their fingerprints from the crime scene, which is quite strange.
The film Ritual lasts an hour and a half, while leaving a twofold sense: it seems does not seem lengthy and looks at a time, and like anything special on the screen to happen did not. The predictability of the final match clichés of the genre. However, something in this film is. Fans can advise.
Screenshots:
Download: