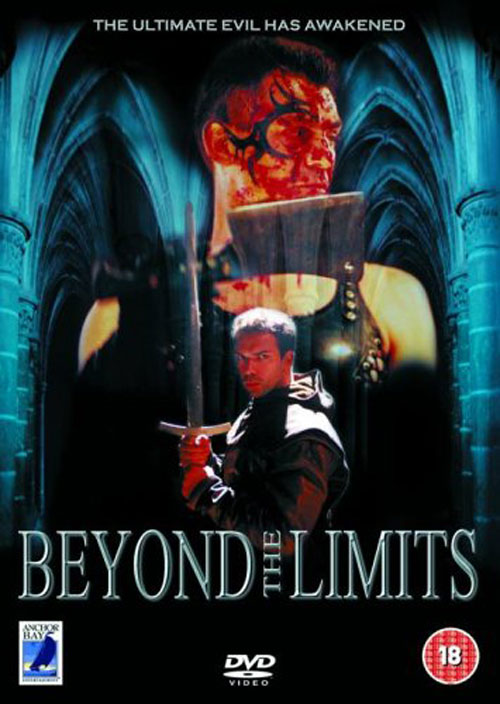 Year: 2003

Duration: 01:46:33
Directed by: Olaf Ittenbach
Actors: Darren Shahlavi, Russell Friedenberg and Hank Stone  
Language: English

Country: Gemany
Also known as:  Beyond the Limits
Description: Vivian, a young journalist who interviews a creepy cemetery watchman Frederick, she is very interested in people, buried in its cemetery and Frederick tells her story of mafia boss Robert Downing, who is buried in the cemetery, and about a magic ancient artifact. After hearing these stories to the end Vivian realizes that it is too late and she is not a simple listener, but the part of the next unwritten history.
Review: On this film, you can say what you like, but for me personally it has pleased. Such a funny sight, I have not seen. So what, that does not make sense. If anyone needs it let others see movies.
This pattern is designed for people who are not deterred no known actors, low budget, and the idea of the frame. The film is not for nothing called «Beyond the limits». So we showed Itenbah can boast no film or one genre.
One can say that in their naturalistic cruelty, the atmosphere and the beauty of it is simply unique and even something perfect. Of course not everybody can understand that, judging by the reviews.
Quite possibly Olaf Ittenbach (the director of Black Past and Dard Divorce) plan was the creation of a certain character «Horror» or «Gore». If the director deliberately removed all that wanton cruelty which pulsates film, he did it.
Screenshots:
Download: