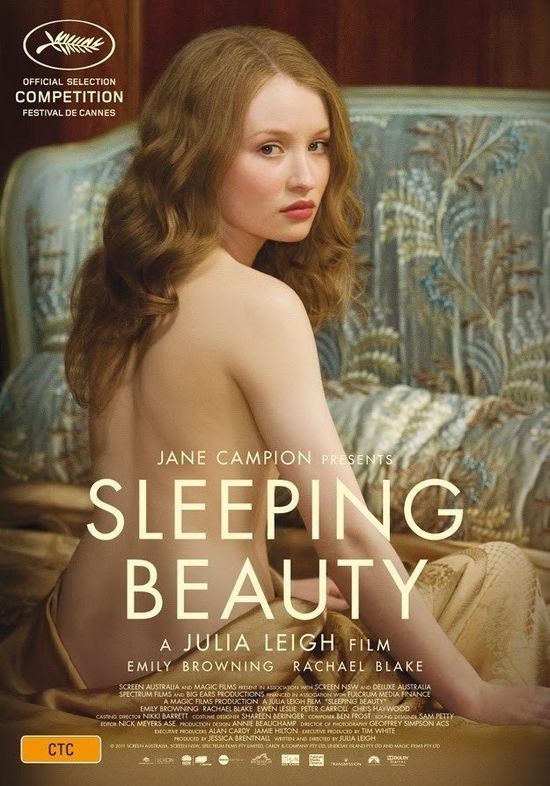 Year: 2011
Duration: 01:37:34
Directed by: Julia Leigh

Actors: Bridgette Barrett, Emily Browning, Rachael Blake and Hannah Bella Bowden
Language: English
Country: Australia

Also known as: Sleeping Beauty – La bella durmiente, Beleza Adormecida, Miegancioji grazuole
Description: By a strange ad in the newspaper student Lucy finds a mysterious part time job in a private gated club. Lucy was locked up for the night in the Room of Sleeping Beauty, where she sleeps under the influence of a strong drug at a time when male clients do with her what they want. Every day, Lucy increasingly wants to know what happens to her in the hours, which she does not remember anything.
Review: The movie shows a young girl who works on three jobs to support her studies at the university, pay the rent and somehow sustain herself. No family, no love. One friend – and he commits suicide. All the colors of loneliness in one. Not surprisingly, while she was drinking heavily and was ready to jump into bed with the first comer. When a person comes to face up to its depletion, it begins to self-destruct. And then another question arises: to what extent can be reached?
In front of Browning it stood as the ad in the student newspaper for admission to some "specific" work. Play the role of "Sleeping Beauty", while naked old men trying to realize their unfulfilled fantasies, to which they, however, are not enough or energy, not health.
Many criticized the painting for gray and featureless. In my view, it is about human indifference. After Lucy's so hard and so vainly looking for love and understanding, grasping at all, even unfamiliar people, but for the whole world, it is only a sleeping beauty. Porcelain doll, without the right to their own feelings. But they have it there, still not completely dead and atrophied, as its final scream demonstrates perfectly.
Screenshots:
Download: