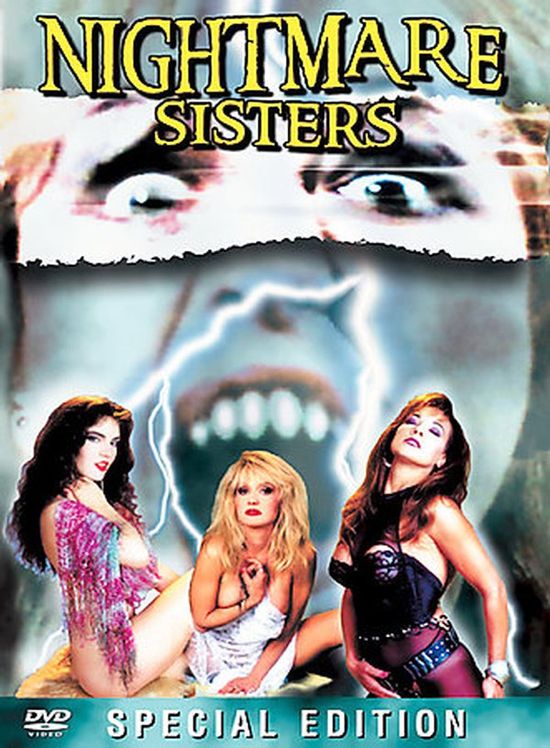 Year: 1988
Duration: 01:21:23
Directed by: David DeCoteau
Actors: Linnea Quigley, Brinke Stevens, Michelle Bauer
Language: English
Country: USA
Also known as: Koszmarne siostry, Sorority Sisters, Sorority Succubus Sisters, Explosion der Leidenschaften
Description: The name of the film without affecting the meaning can be translated as Nightmare Sisters and Sisters in a nightmare . Frankly, the sisters were really dreadful as to reincarnation in sexual vixen and after . This typical sex gum eighties , taken with a minimum budget and locations. Everything happens in one house, a maximum of two . Oddly enough, this does not prevent the perception as sophisticated audience watching such kinoopusy with a pinch of irony. This genre ! And everyone knows the rules of the game and the director and the actors , and a man with a bucket of popcorn.
David DeCoteau (Blonde Heaven) has become famous truly gigantic filmography , as well as his brother in the genre of Fred Olen Ray, who shot just over a hundred paintings. This may be a comedy, horror , action , or a mixture of genres like Nightmare Sisters, but this is not always stupid, as there are above the rules, and quite entertaining , since no one encroached on the laurels and not dreamed of a monstrous box- office.
Nightmare Sisters removed, apparently with a very minimal budget , although in the film and there are some no special effects . For example, some fiend in the final, made ​​pasta , cellophane and casein glue . In the action scenes are very few , and they are very long, with long dialogues. The plot is silly , frankly baldeyut all , and it seems that laughter can be heard on the other side of cameras . After these tapes , extraordinary ease of mind , as would say a textbook literary hero .
Review:
Screenshots:
Download: