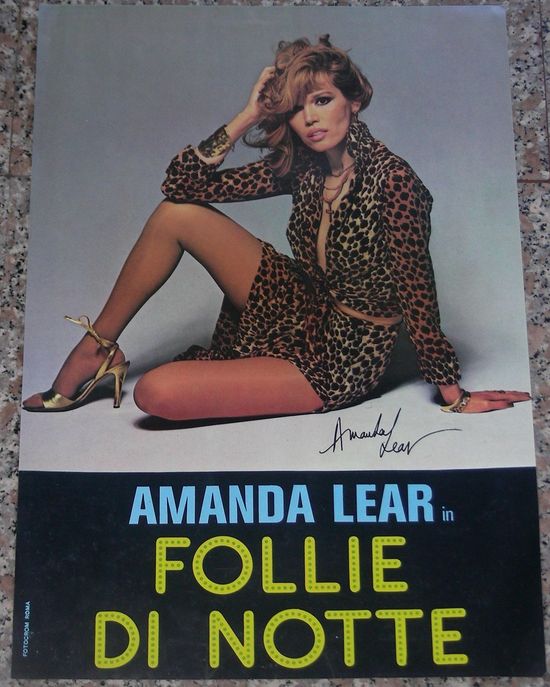 Year: 1978
Duration: 1:28:57
Directed by: Joe D'Amato 
Actors: Amanda Lear, Marina Hedman, Ajita Wilson, Rick 'Ercolino' Martino, Aisha Mitrodin
Language: Italian | English
Country: Italy
Also known as: Le notti porno nel mondo n°2, Noches Pornograficas, Scandinavian Erotica, Follie di notte, Sexy Night Report n. 2, Amanda Lear – Follow me, 
Description: Plenty of sexy mondo philosophising from TS Ajita Wilson posing as a stewardess with plenty of friends in nightclubs around the world and being interviewed by Marina Hedman at the airport hotel in Rome. Now available in this rare English dub!
In 1978, at the beginning of Amanda Lear's singing career and jumping on the bandwagon of her hit "Follow me", D'Amato decided to do a film with her on the nightclubs of the world.
She doesn't get undressed, but leads through a mindboggling variety of nude shows; some investigations of private sessions are also included. Inbetween, Amanda tells us about herself: her place, horse, and daily life.
Screenshots
Download