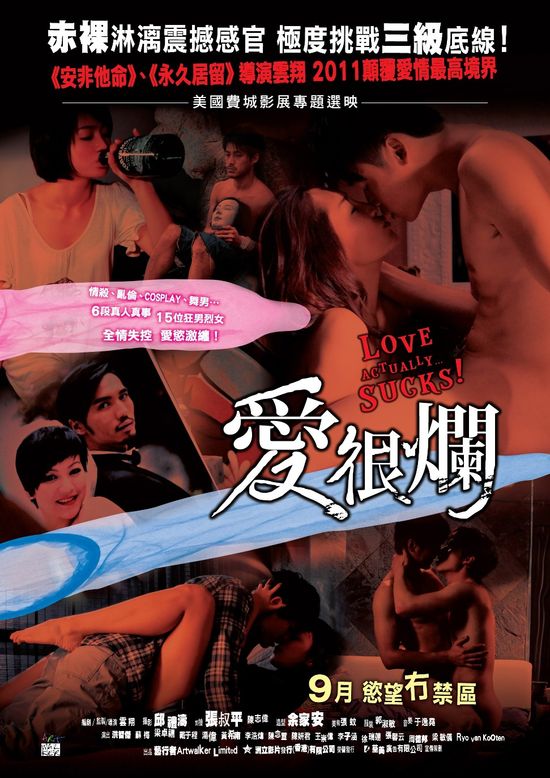 Year: 2011
Duration: 01:22:41
Directed by: Scud
Actors: Osman Hung, Linda So, Haze Leung
Language: Chinese | English subtitles | Japanese subtitles
Country: Hong Kong | China
Also known as: Ai Hen Lan (original title)
Description: Based on veridical events, this is a group of love stories facing impossibility.
A brother and sister that have felt in love.
A married painter attracted to his young male model.
A dance teacher interested in his senior student.
A lesbian with a role-play paranoia and mixed in a love triangle.
"Not every love story is like a fairy tale. The film almanac containing unusual love story with unexpected outcomes. Brother and sister are associated incest, married the artist falls in love with his model, school dance teacher shall enter into an intimate relationship with his student, a member of a lesbian couple goes crazy on role-playing games, a terrible love triangle that leads to that one girl literally loses his head…"
Screenshots
Download