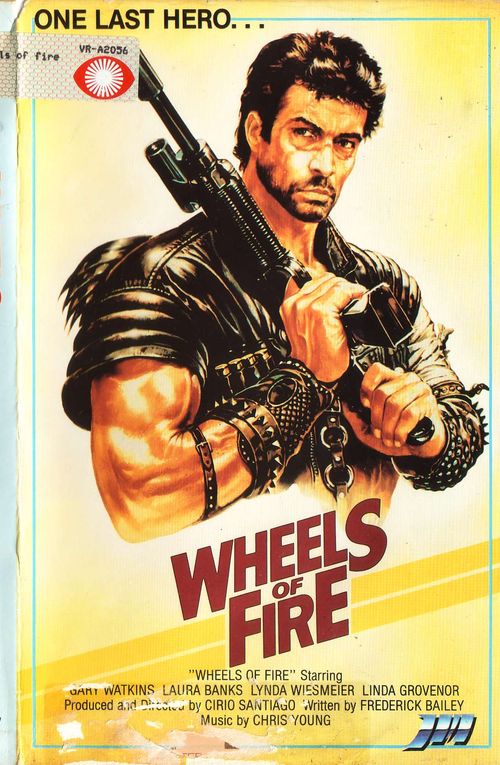 Year: 1985
Duration: 01:21:00
Directed by: Cirio H. Santiago
Actors: Gary Watkins, Laura Banks, Lynda Wiesmeier
Language: English
Country: USA | Philippines
Also known as: Desert Warrior | Pyro | Vindicator
Description: The Highway Warriors dominate this post apocalytptic world with their cars transformed in weapons of death.

But Trace is the one man who remembers the way of life before death and rape were the words to rule over the heart of people.
He will start a war on the vicious gang when his sister is kidnapped and becomes the sex toy for its members.
"Future. Of deadly gang wars roads can not hide or run away on wheels. The gang kidnaps the sister of the protagonist. He sets off …"
Review: In this poor man's copy of Mad Max 2 you get all the cheap thrills you can expect, without the thrills part…
Really bad acting, a ridiculous amalgam of elements, no notion of lighting and an almost non-existing plot.
Wakizashis and flamethrowers are hand in hand with sandmen and a psychic girl, not to mention the pirate theme and a constant vieu of raping possibilities.
Pretty much what you would think a video home made version of Mad Max would be.
But Playmate Lynda Wiesmeier gives her huge breasts enough screen time to make it worth your while!
Screenshots:
Download: