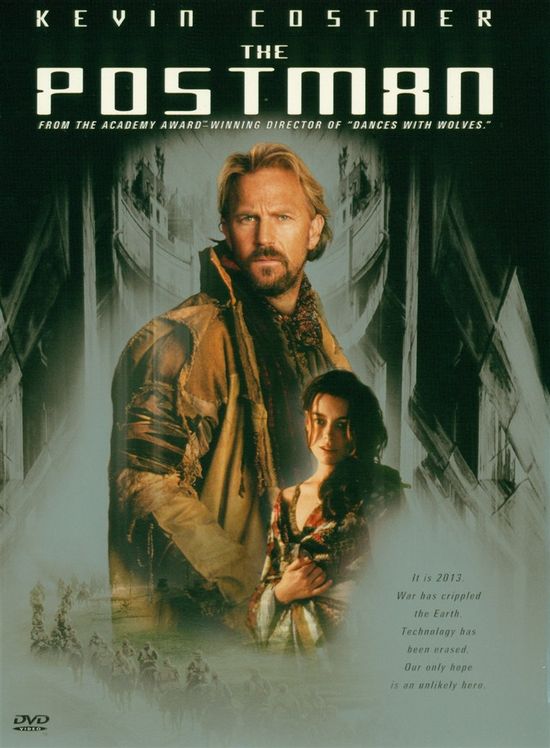 Year: 1997
Duration: 02:54:21
Directed by: Kevin Costner

Actors: Kevin Costner, Will Patton, Olivia Williams and Tom Petty

Language: English
Country: USA
Also known as: Postman 2013, Le facteur, Postman, L'uomo del giorno dopo

Description: The film based on the book by David Brin. The action takes place in the future. After the war and the global epidemic of surviving remains of people settle in separate groups in the former United States of America.
Kevin Costner's (the actor who played in Testament) hero chooses to live single. He wanders with his tame mule from village to village, giving views of Shakespeare. Governs all tyrant – General Bethlehem. His army recruits and collecting tribute from all who seek to live in peace.
Hero of the film forcibly taken to the army generals, but he escaped and found the skeleton of a postman in a jeep, put on his uniform and took the bag of letters. Arriving at one of the camps, he introduced new postman restored United States.
People believed him in town, he found love … Dozens of followers became a postman delivering letters, which led to an armed clash with the new forces of General Army Freedom.
Screenshots:
Download: