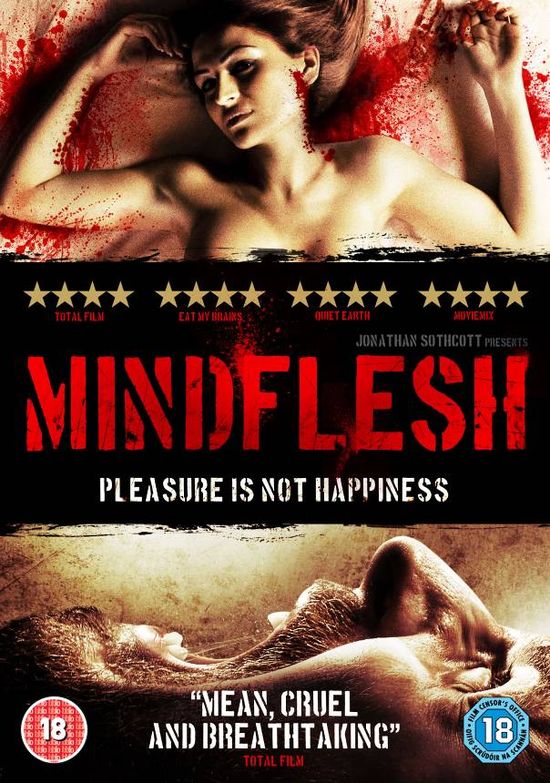 Year: 2008

Duration: 01:12:02
Directed by:  Robert Pratten
Actors:  Peter Bramhill, Carole Derrien and Christopher Fairbank
Language: English
Country: UK

Also known as: 
Description: MindFlesh is a psycho-sexual horror/thriller about obsession. Chris Jackson is a taxi driver with a childhood trauma. The trauma has made him a portal for obsessions to pass from the mind to the physical world and hence disrupt the world's multiple planes of reality. Extraterrestrials that police the universe threaten to kill Chris' friends unless he conquers his past
Review: Paronoidalny English horror film in the style of Cronenberg and Lynch.
The plot is almost impossible to explain, since the film is based more on the story than on the hallucinogenic visual tricks seasoned with suitable music. Such a mixture of body horror (ie, mutations of the body) and psychological attacks visual consciousness. Here the British, of course, too clever by half. Karinka swims naked woman covered with blood constantly appear as clusters of consciousness, music and red colors make the viewer to experience some oschescheniya hallucinations and drugs.
Unfortunately, in the end we get a chaotic stream of consciousness without the bright scenes, or some semblance of a plot. The claim to a certain folosofstvo is, but perhaps no sense.
Screenshots:
Download: