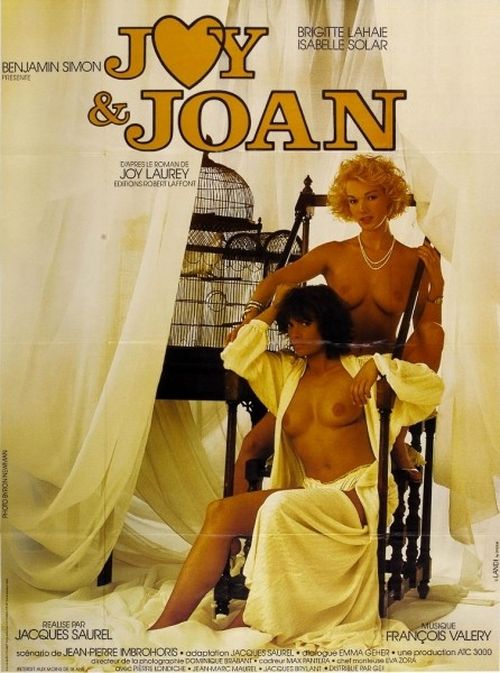 Year: 1985
Duration: 01:30:35
Directed by: Jacques Saurel
Actors: Brigitte Lahaie, Isabelle Solar, Pierre Londiche
Language: French

Country: France

Also known as: Joy 2 | Joy: Chapter II | Joy and Joan | Joan | Joy kai Joan | Joy ve Joan | Joy und Joan
Description: After the big success of " Emmanuelle ", in Europe there were many such pictures . The creators hoped to create something similar, if not surpass a masterpiece Just Zhekina . However , not everyone is able to , and this case is no exception …
The film "Joy et Joan" is largely copies "Emmanuel" : all the same in Thailand, the same moments of lesbian love … Watching this picture, perforce feel that you've seen similar . And by the middle of the film the whole thing begins to seem naive fool . Uneven direction of Jacques Sorel places is laughable . Although this picture is not a comedy, sometimes you start to think about it . Especially in the scene where the main character is spying on Prince Cornelius , emerges from the water with binoculars .
Bridget Lae and Isobel Solar throughout the film to show off their naked bodies . Although , in this film there are only two good sex scenes . The other shot somehow awkwardly . Anyway , the whole erotic starts only from the middle of the movie.
As a result, we have a mediocre and an impressive picture .
Review:
Screenshots:
Download: