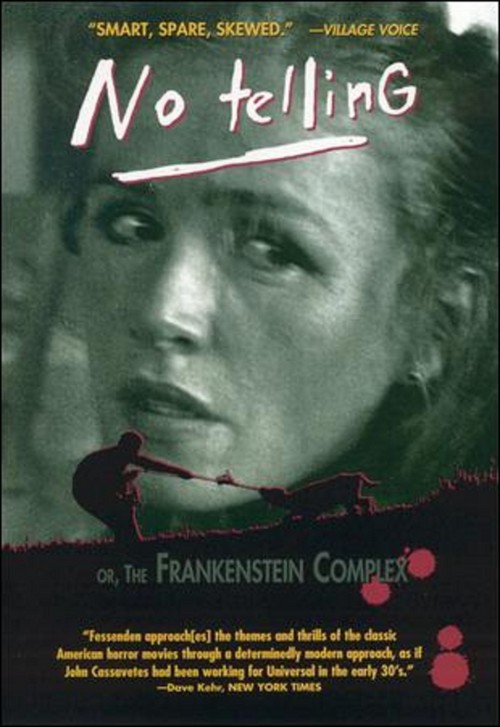 Year: 1991
Duration: 1:332:47
Directed by: Larry Fessenden
Actors: Miriam Healy-Louie, Stephen Ramsey, David Van Tieghem.                           
Language: English
Country: USA
Also known as: the Frankenstein Complex, Le syndrome Frankenstein, La sindrome di Frankenstein.
Description: No Telling (also known as The Frankenstein Complex) is the first in the trio of horror films by Larry Fessenden (followed by Habit and Wendigo). An extremely independent feature, No Telling follows along the same themes of isolation that the other two films in the loosely connected 'trilogy' explore. And while it does carry its own obvious political message, the atmosphere and creeping sense of dread that come with it are undeniably powerful. Definitely a disturbing film, but one that is worth recommending.
Screenshots
Download