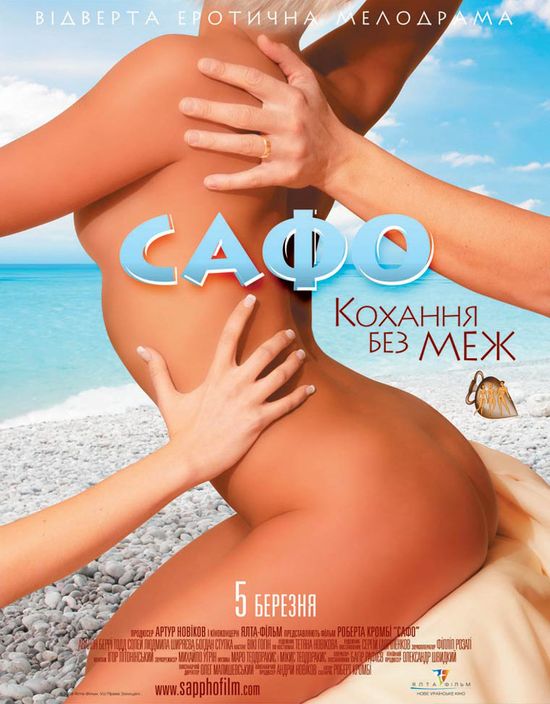 Year: 2008

Duration: 01:28:16
Directed by: Robert Crombie
Actors:  Avalon Barrie, Todd Soley, Lyudmila Shiryaeva
Language: English
Country:  Ukraine

Also known as: Sapfo, Σαπφώ, Сафо, Summer Lover
Description: 
«Sappho» is a unique film for me! It would seem that in may it please… play of actors whether, direction – the same… but love is all! In this film, something that cannot be put into words… that alluring, attractive, delightful… When I look Sappho my soul filled with some unfamiliar feeling. It occurs by itself and you're nothing you can do about it. This is like to fall in love… You never know what will happen tomorrow, don't bother you. You know only one I love!
This happens to me when I'm in the atmosphere of this film. I look and I can't get… that is why for me this film is unique. I will be sincerely glad if Sappho you will cause such feelings. Love and be loved.

Indeed, the film is not about love, feelings were only a girl, and then, because she wanted to believe in this fairy-tale wished to test the flight – «I want to feel like a bird, to trust the wind!», to change.
A film about the sins of mankind, about the devastating impact of lust and jealousy, treachery, hypocrisy, and at the same time, about the transience of human life and acute senses.
One heartless destroyed two beautiful, bright life…
The film is a tragedy. Not sensuality… sex scenes here are not needed at all. This movie is about the soul and the body of such a border between them, and not everyone can discern.
Possible disadvantages – film seems a little lacking disclosure of characters.
The whole movie I liked it very much and still left a great impression.
Screenshots:
Download: