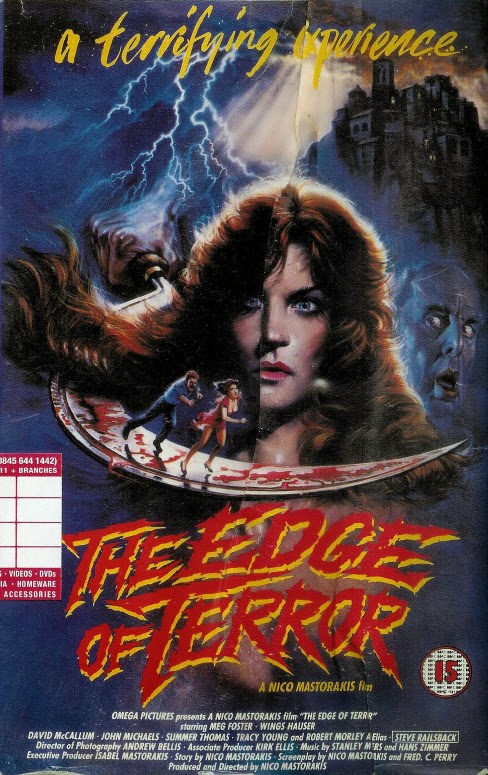 Year: 1987
Duration: 01:32:00
Directed by: Nico Mastorakis
Actors: Meg Foster, Wings Hauser, David McCallum
Language: English
Country: USA
Also known as: O Sopro do Demônio,El viento,Kuolontuuli,Edge of Terror,Anemos thanatou,Il vento,Noite Infernal
Description: Gripping suspense film "The Wind" that develops characterizations with unexpected depth and even works in some humor, all within the boundaries of the genre. Novelist is stranded during a storm in an island mansion with a killer.
Review: Sean Anderson, opinionated writer of detective novels , comes to one of the Greek islands, to finish the last book . However, peaceful seclusion , only occasionally interrupted by the omnipresent wind , soon turns into a fight for his life.
The film "The Wind " filmed in 1987 by the renowned Greek director and screenwriter Mastorakisom Nico , who after his shocking debut film " Island of Death " in 1977 , in the early 80s he moved to Hollywood, but little success he has achieved there , continuing to shoot and produce only trash . "Wind" is, of course , can not be called trash , but also a masterpiece , too , because before us fairly standard psychological thriller that stands out among the like only a good atmosphere in the style of Hitchcock , Greek flavor and vibrant performance of the actors , especially Meg Foster ( Sean ) and Wings Hauser ( Phil ) , created on the screen effect is convincing psychological warfare with each other. Also in the picture wind becomes a symbol of human nature , sometimes helping or hindering the main characters .
Real decoration film was gorgeous melodic soundtrack, written by Stanley Myers ( this composer has collaborated with Pete Walker over the majority of his paintings ) and Hans Zimmer , expertly pumping it suspense or creating poetic feeling.
"Wind" – decent enough , but strictly a one-time thriller Nico Mastorakisa which I recommend to view just out of curiosity .
Screenshots:
Download: