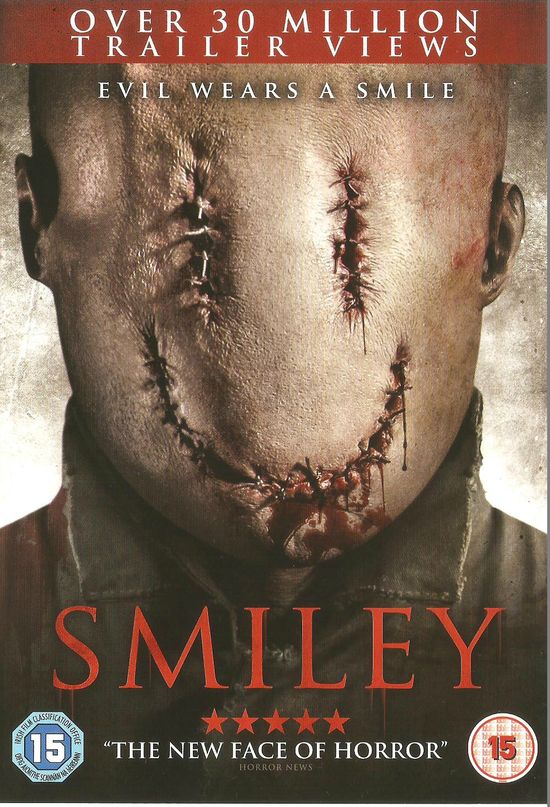 Year: 2012
Duration: 1:35:25
Directed by: Michael J. Gallagher
Actors: Caitlin Gerard, Melanie Papalia, Shane Dawson 
Language: English
Country: USA
Also known as: A Face Da Morte; Smešak; Смайли

Description: After the town begin to shake by murders, Ashley decides that it is the work of a crazed serial killer Smiley, who, according to urban legend, can be called via the Internet. But is it really? Or Ashley just goes crazy?
The film was very atmospheric, it clearly felt a tension that should be in this slasher.
The script deserves special praise. The creators managed to come up with a rather original plot, in which many unusual and new plot and scenario twists.
The directing and cinematography at a very high level. The acting is also pleased. In their faces, throughout the film, you could read the fear and terror from all that was happening around. Just want to mention a stunning soundtrack, the music is always in its place and at the right time.
The picture is not particularly deep or tragic scenario. This genre does not require this. The main thing is that in some scenes were scary moments, as well as throughout the entire twist of the plot, the suspense was growing and not let the viewer. With this no problems. All of this in this picture.
In the end, I want to say that the youth received the usual slashers, which places trashout, sometimes banal, but, even so, one of the best representatives of their genre. Fans of horror will like it.
Screenshots
Download