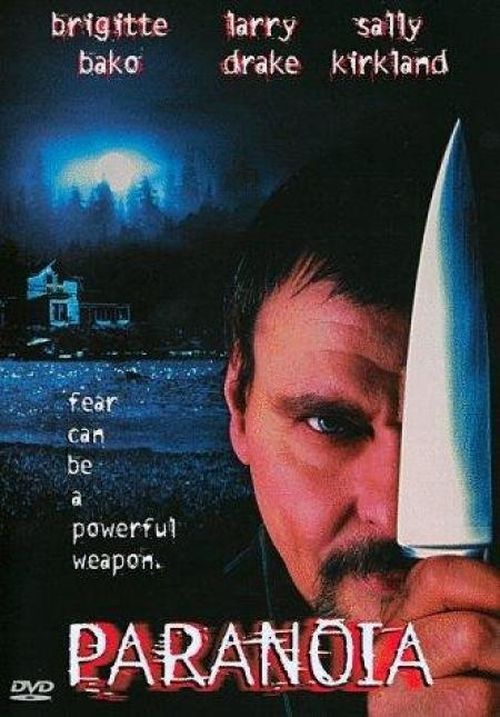 Year: 1998
Duration: 01:30:25
Directed by: Larry Brand
Actors:  Brigitte Bako, Larry Drake, Sally Kirkland
Language: English
Country: USA
Also known as: Paranoia – Allein mit dem Killer, 
Description: Jane Mercer – the only survivor of the family that was brutally murdered by a serial killer right before her eyes. Trauma girl isolated from the outside world. She lives in fear and loneliness. From the outside world Jane communicates via the Internet. One evening she communicates in a chat with the unknown. Jane soon finds out that her invisible interlocutor – the same maniac. He is soon to come out of the psychiatric hospital …
Review: Jana Mercer (Brigitte Bako – Dark Tide) was the only member of her family to survive a home invasion by serial killer Calvin Hawks. A strange light she saw during the attack has rendered her terrified of bright lights. Twenty years later, she lives and works in her darkened NYC apartment, avoiding daylight and venturing out only at night out of necessity. She even visits her therapist via webcam.
One night, Jana is contacted by an anonymous stranger via computer. To her horror, she realizes that it is Calvin Hawks in prison, and that he is going to be paroled very soon.  Calvin hates leaving things unfinished, and Jana is forced to flee to her small hometown in Vermont with a deputy in tow and Calvin close behind. Now a deadly game of cat and mouse begins…
Screenshots:
Download: