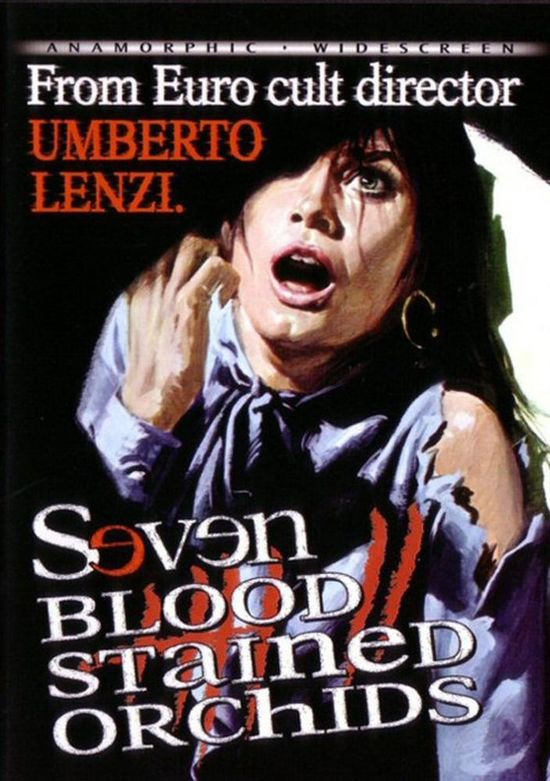 Year: 1972
Duration: 01:32:23
Directed by:  Umberto Lenzi
Actors:  Antonio Sabato, Uschi Glas, Pier Paolo Capponi
Language: English (Dubbed)

Country: Italy / West Germany

Also known as: Sette orchidee macchiate di rosso; 7 Veristä Orkideaa; 7 orhidees voutigmenes sto aima; Adieu tueur; Das Rätsel des silbernen Halbmonds; Edgar Wallace – Das Rätsel des silbernen Halbmonds; Le tueur à l'orchidée; Puzzle of the Silver Half Moons; Seitsemän veristä orkideaa; Sept orchidées tachées de sang; Sette orchidee macchiate di rosso; Sette volti per l'assassino; Sieben Gesichter für die Mörderin; Siete orquídeas manchadas de rojo
Description: Someone commits a savage and brutal killings of women. The only clue to the identity and motives of the maniac – medallions in the form of a crescent, which he left on the victims. Filmed by Umberto Lenzi (Play Motel and Hitcher in the Dark)

Review: Which starts cheerfully retro detective thriller with elements in which the horrors and does not smell, if we speak openly: it recognizes six (or whatever happened in the end) dead, killed not the most inventive ways, a nightmare is very difficult. Maniac, without delay, from the very beginning of the movie, start a business, a limited number of people killed was those kind of community, and after the assassination leaves his "brand" – the crescent-shaped medallions. To investigate connects future husband of one of the alleged victims, which the rest of the action and construction.
In Stock pictures meaningful, but not scary video crimes themselves, taken by simplified methods Hitchcock, with some variations, the lack of suspense as such, with a very touching and a little naive, but well designed system eventfulness. These medallions and other tips, as if arising from their own, new characters are woven into the storyline, provides the viewer with a pleasant ease that look picture becomes easy and enjoyable. Inferences not affectedness, but imperceptibly substituted heroes from the side that benefits the screenwriter, not the most obvious. It easily slips his short time with the tail. Actors play without undue effort, as sometimes happens in films 60-70 years, only better effect on impressions of the picture. The main character (in the sense that is most often on the screen, because there many characters central) with his friend, one of the most prominent actors of the picture. The police are on the game, and on the importance of the appearance of pushed to the side, appearing accessories.
The bottom line: if it were not for the complete absence of tension, the film would have earned a higher score, because he is willing and nice, well shot and played, recalling the light entertainment novels about private investigators.
Screenshots:
Download: