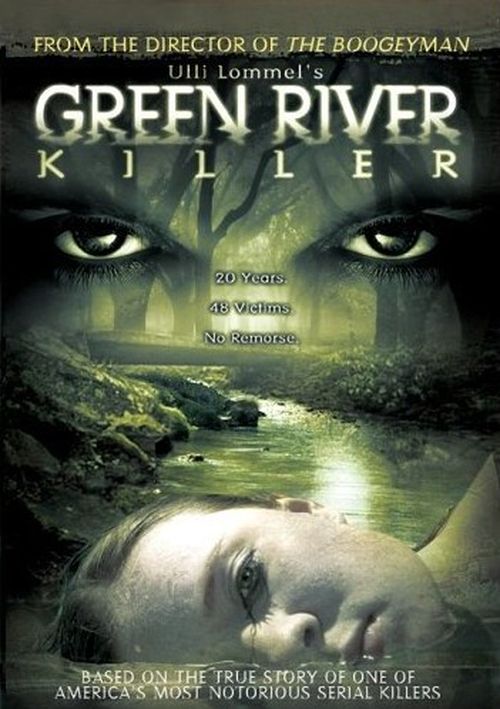 Year: 2005

Duration: 01:21:56
Directed by: Ulli Lommel
Actors:  George Kiseleff, Jaquelyn Aurora and Georgina Donovan
Language: English
Country: USA
Also known as: Morte em Green River
Description: Adding Hollywood horror to real-life drama, writer-director Ulli Lommel (The Boogeyman) goes inside the mind of notorious serial killer Gary Ridgway (aka the Green River Killer), who pled guilty to a 20-year murder spree that left 48 Seattle-area prostitutes dead. Jacquelyn Horrell, Georgina Donovan, Shannon Leade and Naidra Dawn Thomson co-star, with George Kiseleff making his acting debut in the title role.
Synopsis: He again the old. Stupid and boring script. No dynamics in the plot, all the repetitive scenes of murder, and dialogues, well, just a kilometer, they are very tight. As I said, this film is based on the crimes of the killers of prostitutes, the killer has been nicknamed "the Green River Killer", helped catch him and understand his psychology, great and terrible, Ted Bundy, who was serving his sentence in Florida. You can not imagine what I experienced while watching, it was hard not to break the screen and it does not go to sleep.
Other: Now, about acting. Silent. Actors from the street? Looks like it. Lommel with such actors need porn shoot. Although not necessary, and then watch porn no longer wants. Very bad acting. On what's to see? If only for the way prostitutes undress and more there is not much to look at. If not their striptease, I'd have fallen asleep. No blood, no atmosphere, no normal dialogue, no acting, no good kills. And all Ulli Lommel.
Screenshots:
Download: