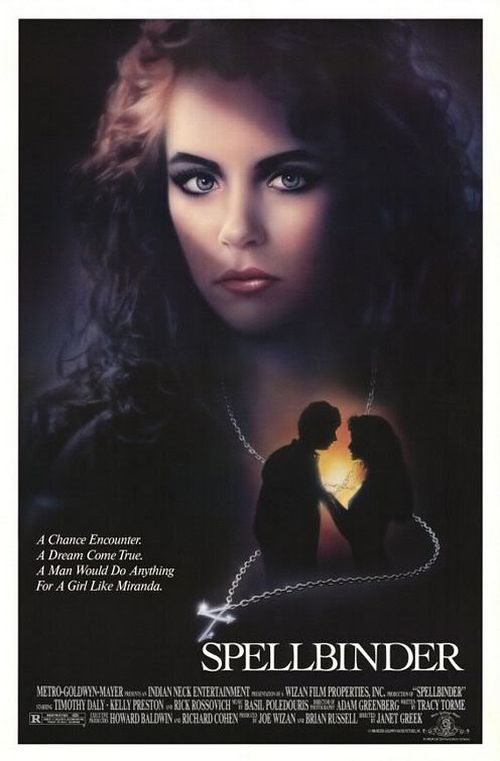 Year: 1988
Duration: 01:34:53
Directed by: Janet Greek
Actors: Tim Daly, Kelly Preston, Rick Rossovich
Language: English
Country: USA
Also known as: La hora de los brujos (Mexico)
Description of Spellbinder movie: When Jeff rescues a beautiful woman from her violent boyfriend, he believes he is lucky when she goes home with him and they start a love affair.
But the troubles seem to find Miranda wherever she goes and soon she must confess to Jeff she is on the run from a coven of witches she was forced to belong to.
He will help her once more, but as he does so, he becomes the target of the coven and gets ever more caught in the web of troubles that has become his life.
 "In the dim light of the street lamp, he sees her, across the street. The woman is falling to her knees, raising her arm to shield herself from a man who stands menacingly over her.
Jeff Mills, a successful young Los Angeles attorney, runs to rescue the woman. He does not know her name. He hasn't seem her lovely face. And he doesn't know that he has found the woman of his dreams, or that she will lead him into a nightmare of illusion and betrayal, that will propel them both into the realm of the occult."
Screenshots:
Download: