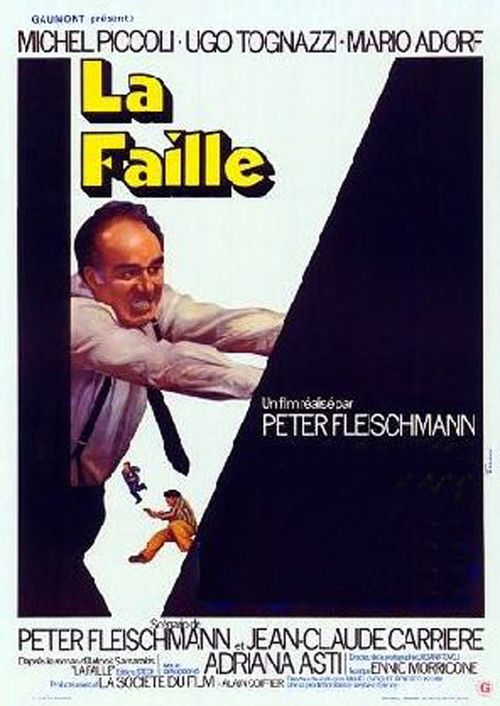 Year: 1975
Duration: 01:46:14
Directed by: Peter Fleischmann
Actors: Michel Piccoli, Ugo Tognazzi, Mario Adorf
Language: French | English subtitles
Country: France | Italy | West Germany
Also known as: La faille (original title)
Description: A tourist manager is accused to be the leader of a Greek separatist movement fighting the military dictatorship that uses his business to bring innocent foreigners to become hostages to the movement.
A couple of secret agents take him into custody and need to transport him to the local authorities, but their car breaks down and they need to spend a night at a hostel in a small village.
From that point on, everybody is fighting against each other, and a psychological cat-and mouse-play is starting…
 Greece, in 1974. In the country – the military dictatorship. The humble servant travel company wrongly accused of involvement in an underground liberation movement. Two secret agents carry a victim in Athens. The car has an accident, and was arrested, and his guards are stuck in a small village. And now – every man for himself.
Screenshots:
Download: