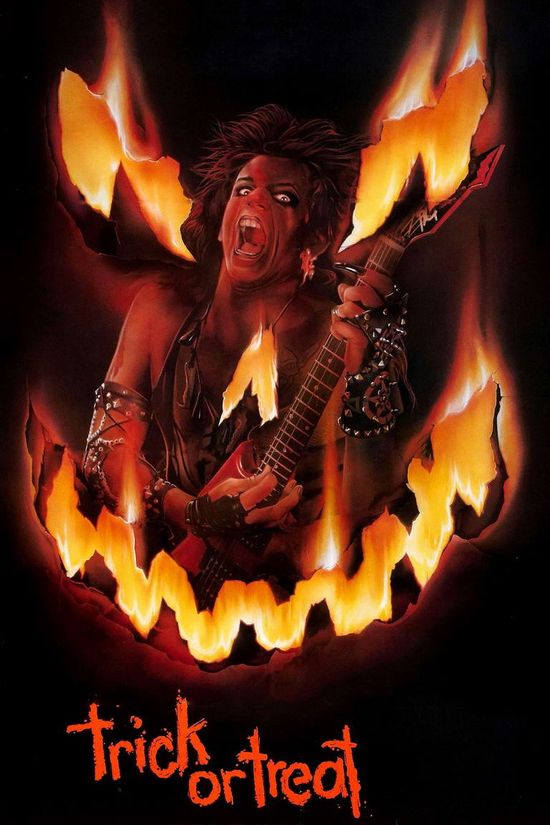 Year: 1986
Duration: 01:38:16
Directed by: Charles Martin Smith
Actors: Marc Price, Tony Fields, Lisa Orgolini, Elaine Joyce, Gene Simmons, Ozzy Osbourne,
Language: English
Country: USA
Also known as: Farce ou festin, Heavy Metal do Horror, Morte a 33 giri, Ragman
Description: When the famous hard rock musician Sammy Carr dies under mysterious circumstances, the head of the local "metal" band Eddie feels that his life is over, along with the life of an idol. But, listening over and over again the last record of Carr, Eddie discovers that can communicate with the spirit of the deceased musician. He gives Eddie a very valuable advice, but gradually his teachings have become increasingly violent tone. Eddie realizes that became a pawn in a sinister game of dead …
Review: The film is a real classic and cult film. Gene Simmons and Ozzy Osbourne are featured in minor roles, and the leading role is by Marc Price who starred as geeky Erwin 'Skippy' Handleman on the popular 80's comedy sitcom Family Ties. The movie itself features great cheesy effects and an amazing soundtrack. This film was made to capitalize on the PMRC attacks and claims that heavy metal was evil and causing all kinds of social problems at the time. A very prominent feature of the movie is the existence of backwards messages hidden in the music, something that was often allegeded to be true at the time in many mainstream metal albums and/or songs. All songs in the movie are written by the band "Fastway" which consisted of former Motorhead Guitarist "Fast" Eddie Clarke, and current "Flogging Molly" vocalist Dave King.
Screenshots:
Download: