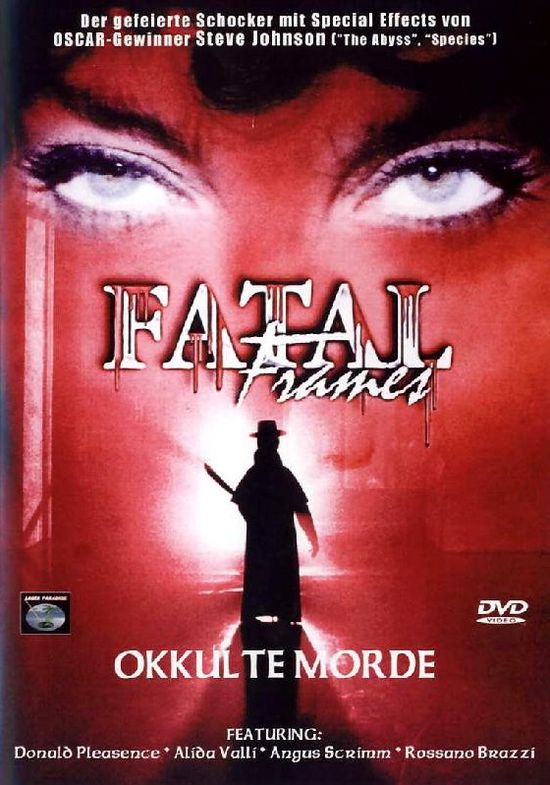 Year: 1996
Duration: 02:05:08
Directed by: Al Festa
Actors: Stefania Stella, Rick Gianasi, David Warbeck, Alida Valli
Language: English | Russian (two audio tracks)
Country: Italy
Also known as: Fatal frames: Fotogrammi mortali (original title) | Suspiria 2000 (Japan)
Description: Alex Ritt is a popular videoclip director called to do a shoot in Italy for a up-and-coming pop singer, Stefania Stella.
He accidentally discovers that there is a murderer videotaping his crimes and starts to follow the leads contained in the videos.
When the police starts to gather the information, Alex becomes the prime suspect.
He must now go deeper into the game of the killer to try and prove his innocence.
 "Alex Ritt, a music video director comes to Italy to direct a video for poop sensation Stefania Stella. He soon encounters a mysterious killer who videotapes his victims for the police. As the horrible murders continue, Ritt is unknowingly pushed into the killer's games and he soon becomes a target of the police. The video-killer is on the loose and Ritt must find out the truth before it's too late…"
The film Fatal Frames isn't totally without credit. They seemed to have a decent budget, and that translated to fairly good special effects and decent cinematography. Even some of the set-pieces are better-than-average. It's just that the film takes itself too seriously and that's where the fun begins. The producer-star Stefania Stella and his (excuse me, her)  boyfriend director Al Festa are on an all-time high ego trip, and for some unknown and probably bizarre reason they have managed to lure quite a few fairly well-known horror faces to witness it. Now we're lucky enough to be able to see the outcome. Grab a few beers, some snacks and invite your friends over for something totally different.
Screenshots:
Download: