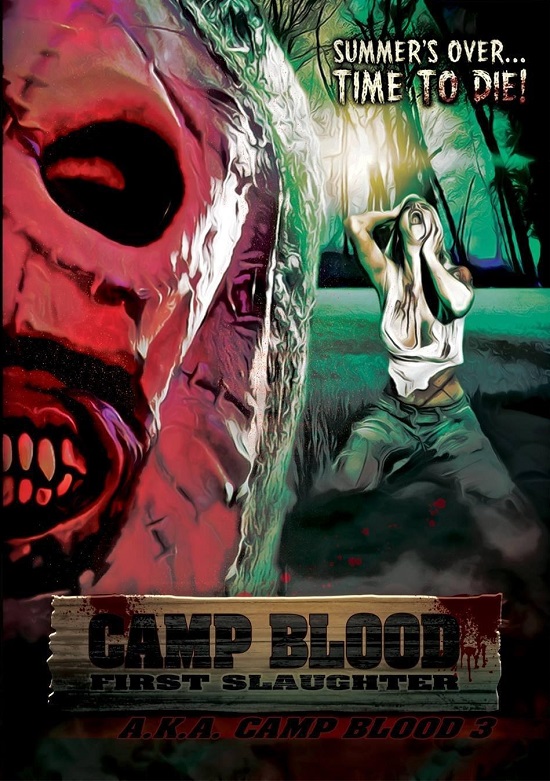 Year: 2014
Duration: 73 min.

Directed by:  Mark Polonia
Actors:  Houston Baker, Elizabeth V. Costanzo, Steve Diasparra
Language: English
Country: USA
Also known as: 
Description: Wow! Where's does one begin with this pathetic piece of garbage? For one, the poster says that this is Camp Blood 3 but its not because Camp Blood 3 was called, 'Camp Blood 3: Within the Woods (2005).' And technically, 'First Slaughter' is the fifth movie in the Camp Blood series because after 'Within The Woods,' there was Camp Blood: The Musical (2006). For whatever reason, the director of the first 3 Camp Blood movies did not make either the musical or this shitty abortion. Does anyone remember when films like 'Friday the 13th' were considered low budget garbage? You'll be begging for that movie before you get ten minutes into this one. This actually made the first Camp Blood movie look professional and coherent. But the absolute worst thing about this movie are the CGI effects that just ruin a movie that should never have been released in the first place. Someone should film themselves finding the director of this and killing him, very very slowly. Now that would be a movie I would watch for more than 15 minutes.

Screenshots
Download