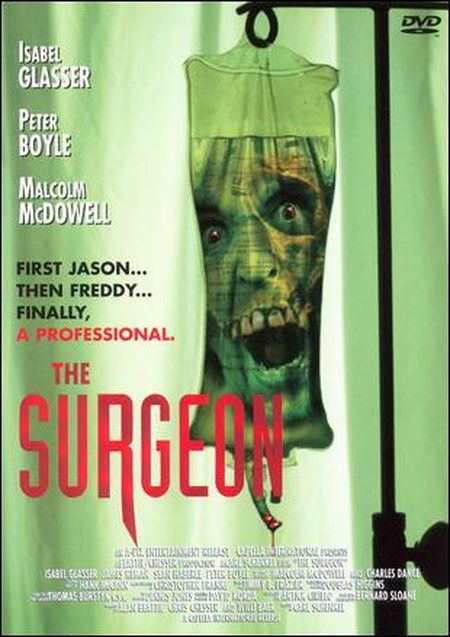 Year: 1995
Duration: 02:10:40
Directed by:  Carl Schenkel
Actors: Isabel Glasser, James Remar, Sean Haberle
Language: English
Country: USA | UK | Germany
Also known as: Clinic, Terror Clinic, Klinik des Grauens
Description: "Exquisite tenderness" — a medical term meaning the limit of human ability to overcome unbearable pain. It is to such a state brings its victims maniac Professor to extract from the brain necessary substance for stronger vitality.
I had a chance to get to know this grown-up (in terms of violent scenes and scientific terms) movie in childhood. And, although I don't particularly understand the intricacies of individual film genres and the specific details about the movie, remember it for a long time. Omitting all sorts of narrow-minded cliches about good or bad from the point of view of aesthetics or any other, film, the balance between reality (what is it with gaming point of view?) and fiction, I can safely say that I was hooked from this Thriller. In a good way, of course. Even considering the fact that I am very poorly versed in medicine. By and large, remember only the idea that with cleverly prepared composition of pituitary extract of the brain of Homo sapiens and animals, the cerebral fibres and bones you can get a truly magical regenerating means to heal damaged organs and tissues. And, in a few amount of time (for some reason I thought of the brothers Grimm fairy tale "the Spirit in the bottle" where was something similar). That is, in fact, that part of the film around which can ignite debates on purely medical subjects. But it is something about a particular movie that was a success. In addition to interesting scientific hypotheses (sorry, that didn't sound "stem cells"), we can estimate a good casting and a good game of little-known actors. Main character — a very pretty woman. Played with "soul". The film clearly shows the idea that even one perfect in the past, the error may affect one's future. Female doctor unwillingly took the place of his former colleagues, that, ultimately, brought her and others a lot of problems. And, of course, a terrible way (no joke) Dr. maniac, holding a huge syringe and willing to do anything to achieve his own goals — is also extremely successful discovery of the authors of the film.
Thus, this film can be recommended to all lovers of outstanding foreign thrillers of the past, which personally I think are still interesting today.
Screenshots
Download
Exquisite Tenderness (1995) DVD Version
This is an upgraded version from DVD!