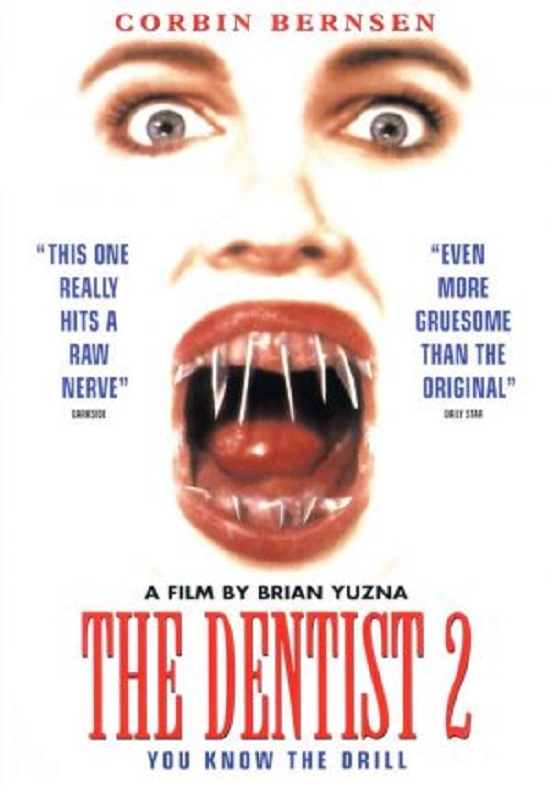 Year: 1998
Duration: 100 min.

Directed by: Brian Yuzna

Actors:  Corbin Bernsen, Jillian McWhirter, Jeff Doucette
Language: English | German

Country: USA
Also known as: The Dentist 2: Brace Yourself, The Dentist 2: You Know the Drill, El dentista 2, Dentist 2 – Zahnarzt des Schreckens

Description: Dr. Finestone is still tormented by jealousy — he can't forget the face of cheated wive. Very hard a dentist tries to deal with the madness. He moved to another city and refused to work…

Tech Note: Ripped from the uncut German DVD9…The English Language track (which is in Mp3 format and from a different release) was muxed in afterward and set as default. The German audio (which is in Dolby AC3) is a DUB but is included as well…The dreaded 'NL Hardcoded Subtitles' are NOT on this release! Enjoy!
Screenshots
Download