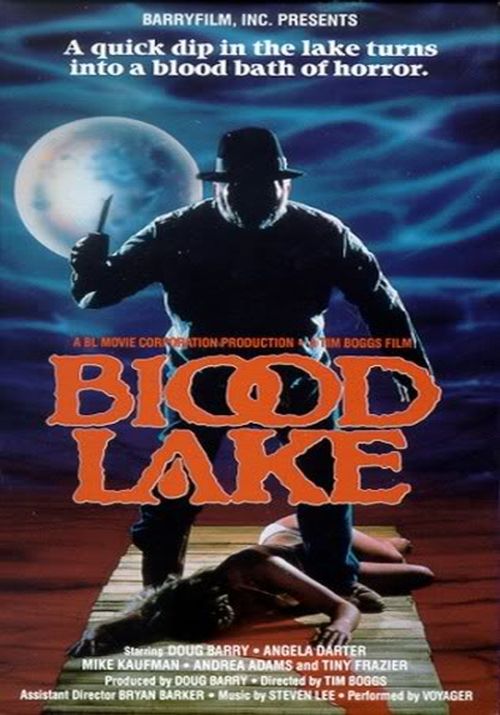 Year: 1987
Duration: 01:22:09
Directed by: Tim Boggs

Actors: Doug Barry, Angela Darter, Mike Kaufman

Language: English
Country: USA
Also known as: 
Description: Alright folks, here it is. Here comes the pain.
I love bad movies. I think most of us on this site love bad movies. Blood Lake movie isn't just bad. It hurts. It strips your will to live and leaves you in a quivering heap begging for the sweet release of death.
It is roughly 90 minutes long and the first HOUR is a bunch of people hanging out doing insanely tedious things while wearing insanely ugly clothing and reciting insanely awkward dialogue.
The slasher genre is notorious for being cheap and bad but this is the bottom of even that particular barrel. Consider yourself warned.
The plot, if you can call it that, concerns a group of wild and crazy fun lovin' 80's teens out looking for a good time. They grab some beers, fluff their mullets, then head out to the lake. Unfortunately, there is a fat man in a tacky shirt running around with a knife and he is more than a little anti-social.
Screenshots:
Download: