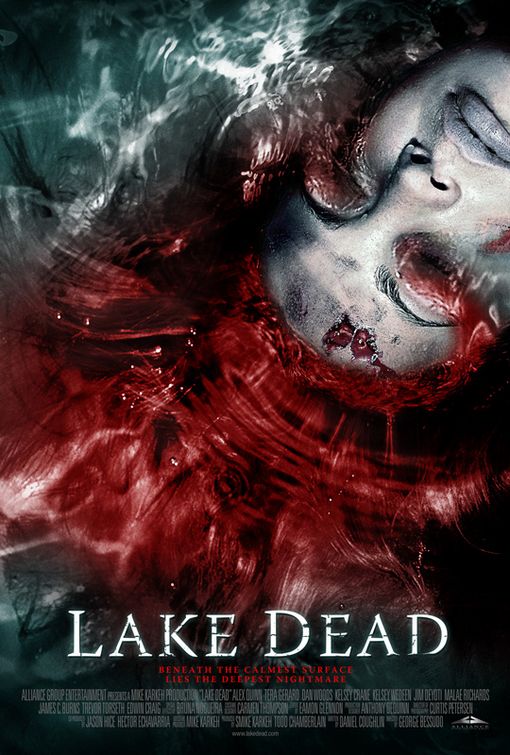 Year: 2007

Duration: 01:26:56
Directed by: George Bessudo
Actors:Tara Gerard, Vanessa Viola and Kelsey Wedeen
Language: English
Country: USA
Also known as: Lake Dead

Description: Three sisters with group of his friends decided to visit the house of recently deceased grandfather, who died a horrible death, to learn a little more about their heritage. But there they find that the family of psychopaths moved into the old man's hut.
Review: The plot tells the story of three sisters who suddenly gain an inheritance from his dead grandfather in a seedy motel somewhere in the wilderness under the name «Lake Motel». Naturally, the girls decide to go back and look at the possession. But not all is rosy. Upon arrival, the girls with their friends in a motel and starts a real massacre, or even hunting for them. We can say that the story and the truth shines patterns and stereotypes, but in the film, at least, there is intrigue, there is tension, the idea, and, as a result, low-brow, but stupid ending.
The actors, of course, beautiful, but their talents in the film do not shine. Unruly blonde minor annoyances, but in general, all the actors are pretty good even suitable for viewing, so strict and will not I will not quibble.
Movie name. «Lake Dead» in my opinion or rather to say, not quite corresponding to the plot at first. Yes, of course, the film is present and the lake and the deaths were in bulk, but still, I think, just a name and has two dual meaning, for name of the main character was just the same, Lake.
Screenshots:
Download: