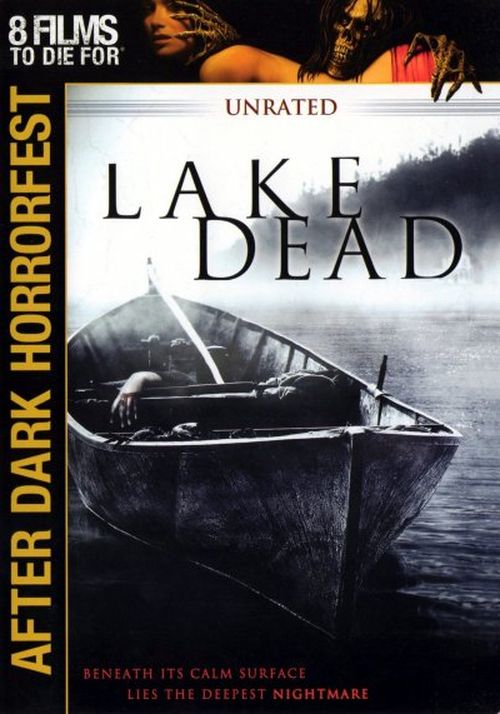 Year: 2007
Duration: 01:30:43
Directed by:  George Bessudo

Actors: Alex A. Quinn, Kelsey Crane, James Devoti, Kelsey Wedeen, Tara Gerard, Vanessa Viola, James C. Burns, Pat McNeely, Edwin Craig, Christian Stokes, Christian Stokes, Trevor Torseth, Dan Woods, Malea Rose, Kenn Woodard, Lydia Hyslop
Language: English
Country: USA
Also known as: Озеро смерти
Description: Three sisters and a group of their friends decided to visit the home of his recently deceased grandfather, who died with a horrible death, to learn a little more about their heritage. However, they discover that the family of psychopaths settled in the old hut near the lake
This film Lake Dead, throughout its timing, managed to keep me in suspense and did not give out Smoking. Starting with the prologue and ending with the final ending of the film does not lose its pace.
Unlike most slashers, this is with meaning. There will not be moronic actions of the characters, all quite logical. Murder cruel and creative, to observe them you will be with very great interest. From the beginning in the air the feeling that "now something will happen", and this feeling is not deceiving, because on the screen is really always something going on. The actors are great. Nudity, too. In the end, you can understand that, it seems, will be the second part, which I would love to see.
For the debut of George Bessudo, the movie was just a masterpiece. It is the future of the slasher. To all fans of horror a La Texas chainsaw massacre I recommend, you'll especially like the first murder, I'm sure, will revise it many times..
Screenshots
Download