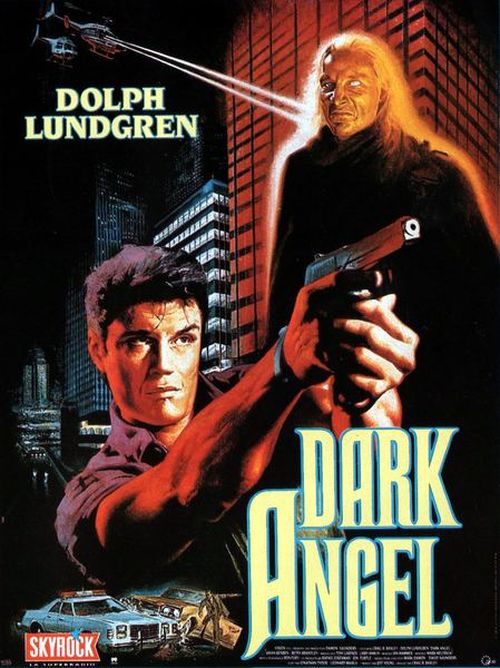 Year: 1990
Duration: 01:27:50
Directed by: Craig R. Baxley
Actors: Dolph Lundgren, Brian Benben, Betsy Brantley, Matthias Hues and Jay Bilas
Language: English
Country: USA
Also known as: I Come in Peace, Karanlik melek, Lethal Contact, Dark Angel – Tag der Abrechnung
Description: During the operation to arrest drug traffickers policeman Jack Kane loses his partner and begins to investigate a series of strange deaths – the victims are killed by an incredibly large dose of heroin, although they are not drug addicts.
Together with the oversight of his pompous FBI agent Jack comes to a surprising conclusion: the killer is none other than an alien criminal, literally pumping out the brains of their victims. But can a man beat a stranger?
Review: Here is one of the brightest representatives of the video clubs , which are now not only as a sign or symbol ( one of) the 80-90s are accepted.
By genre "Angel of Darkness " is more than familiar with the buddy- movie plot follows two cops ( one of whom is played by Dolph Lundgren – one of the top movie stars in the country in those years ) to catch one alien idiot (! ), Which sucks through a straw people brain (!) , in order to create drugs ( !) . That is essentially nonsense. However …
However, these things came out pretty funny movie . If you close your eyes to Lundgren (whom I once loved , but now fallen out of love overhaul ) , crazy story and general immaturity , the picture can get even a certain pleasure , because it represents the genre of " simple nenapryazhenki ," ie, the picture looks quite nothing , music by Jan Hammer (by the way , is not the last composer 80s , on whose account the soundtrack to the cult TV series " Miami Vice ") is good to hear , and the hero is the coolest of all the cool ( not in execution and effect, of course, but for pathos ) frazochki .
Right now the film is a bit old : it is ridiculous and naive. Still , childhood makes itself felt , and kinoshka my heart a little, but warm . And , most notably , non-irritating , because face Dolph drives me into depression .
Screenshots:
Download: