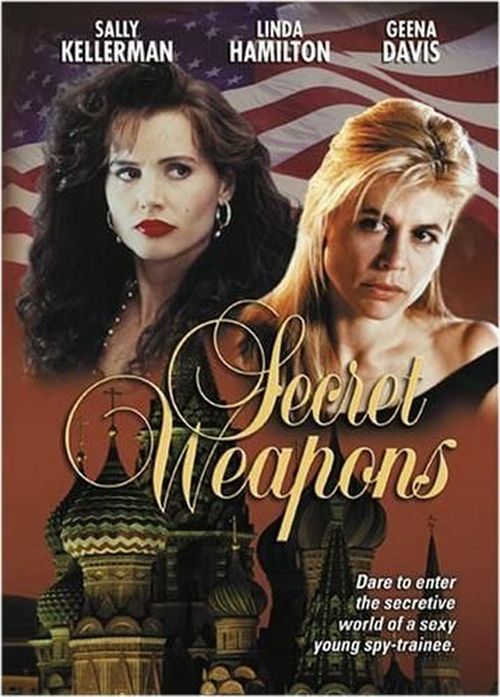 Year: 1985
Duration: 01:36:41
Directed by: Don Taylor
Actors: Sally Kellerman, Linda Hamilton, Hunt Block
Language: English
Country: USA
Also known as: Secrets of the Red Bedroom, Sexpionage, Les filles du KGB, Atração Fatal
Description: Cute country girl Elena enters the secret KGB special school, which trains sex spies of high class. Elena and her fellow students have striptease lessons, learn to pick locks cleverly and accurately shoot from the gun. After school, Elena and her friend Tamara have a responsible mission – to seduce an American, then the other. All went well until Helen was instructed to seduce a man in whom she could inadvertently fell in love …
Review: My Opinion of the movie: I liked it.  Okay TV movie from the 80's.
I like Linda Hamilton, Geena Davis, Sally Kellerman, and James Franciscus.
I do not feel the need to analyze this movie   for credibility,
it's a TV movie about the evil empire trying to manipulate the poor
gullible Americans.  If it wasn't that then it would be the
"Communist infiltration, Communist indoctrination, Communist subversion
and the international Communist conspiracy to sap and impurify all of
our precious bodily fluids".  Okay, maybe that's another movie connection.
I think that they missed a big opportunity when they didn't make a
combined tie-in/sequel to this movie and Ilsa, the Tigress of Siberia
starring Sally Kellerman as "Vera, Tigress of the Red Star".
Screenshots:
Download: