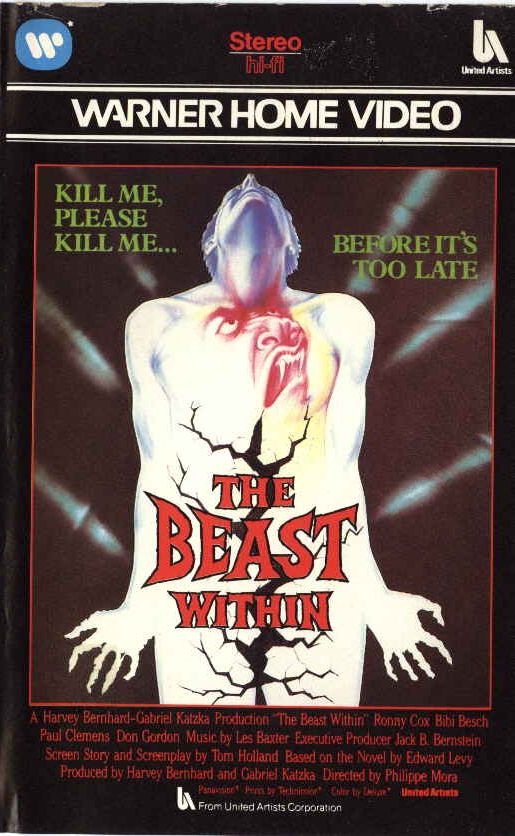 Year: 1982
Duration: 01:38:23
Directed by: Philippe Mora
Actors: Ronny Cox, Bibi Besch, Paul Clemens, Don Gordon
Language: English
Country: USA
Also known as: A bennemlakó szörnyeteg, Das Engelsgesicht – Drei Nächte des Grauens, Les entrailles de l'enfer
Description: 1964. Mississippi. Newlyweds Eli and Caroline travel in their car while on honeymoon. Suddenly, in the middle of the road the engine had broken. Eli goes for help to a nearby town. At this time, Caroline was attacked by some horrable beast. It rapes the girl. Caroline becomes pregnant and gives birth to a boy. Seventeen years later, her son, Michael becomes ill by unknown disease. Doctors just shrug. Caroline convinces Eli that refers to Michael as his own son that they must return to the scene of the crime and identity the assailant …
Review: Started watching this movie, I was pleasantly surprised by his command. Stress-unfolding events zhastavili believe that the film will be worthwhile. However, as it turned out upon further viewing, especially anything good out of this film itself is not.
Of course I will not say that the film is generally no, I'm sure it will find its audience and seem to someone interesting. I can only mention the following advantages: the atmosphere, it is present throughout the film, accompanied by a high-quality music. Monster also looks impressive. More substantial I can not explain, the point is that things are moving very slowly, and sometimes raw.
I will not say that wasted hour and a half, because of all of the above I can add that you can feel the wonderful hand written and directed by Tom Holland, gave birth to a doll Chucky, created the "Fright Night", snyavshego Kingovskogo `losing weight." Out of respect for this person put the estimate at the point above.

Screenshots:
Download: