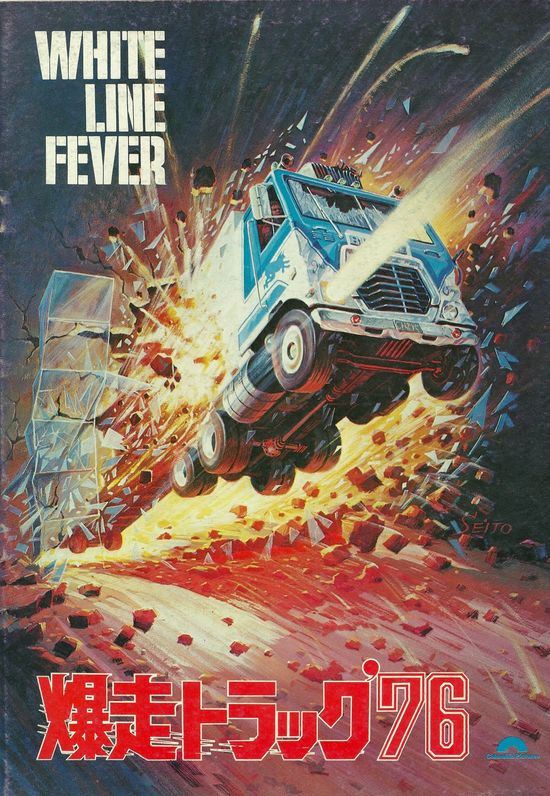 Year: 1975
Duration: 01:29:19
Directed by: Jonathan Kaplan
Actors: Jan-Michael Vincent, Kay Lenz, Slim Pickens, L.Q. Jones, Sam Laws and Martin Kove
Language: English
Country: Canada | USA
Also known as: Brølende kæmper, Den hårda vägen, Duel op de weg, Infierno en la carretera, La route de la violence, Selva de Asfalto, Straße der Gewalt, Violenza sull'autostrada
Description: After serving in the army Carroll Jo Hummer returns home and marries a nice Jerry Kane . Taking in installments powerful tractor , he is hired to transport the office , where he worked before the service . Now that you have your own truck , Hammer hopes to honest work to supplement the family budget. However, times have changed and the business run by different people cashing in on the smuggling of goods. Hammer's refusal to participate in fraud violates established scheme traffic , besides difficile carrier "bad" influences other truckers . By deception , blackmail and violence are trying to get him to break the law , but Hammer's got a shotgun and a desire to bring order to the "white zone ".
Review: In 1978, the Soviet box office movie made ​​waves in anticipation of something released simultaneously in the United States , " Convoy " by S. Peckinpah , who then beat your records spectator popularity in kinosezone 1985-86 .
Union action-packed audience attracted attributes this , in general, standard , criminal – " chauffeur " with the young fighter Jan – Michael Vincent ( who played a crooked guy named Carol Jo Hammer ) and his on-screen wife, Kay Lenz young (later dishonored her infamous scene kinoiznasilovaniya esesovkim madman – Malcolm McDowell in the antifascist action movie "Transition" , 1979). The film was a cult success, but now it is little remembered . Revise it ( after the current Advent ) I personally would have liked.
Screenshots:
Download: