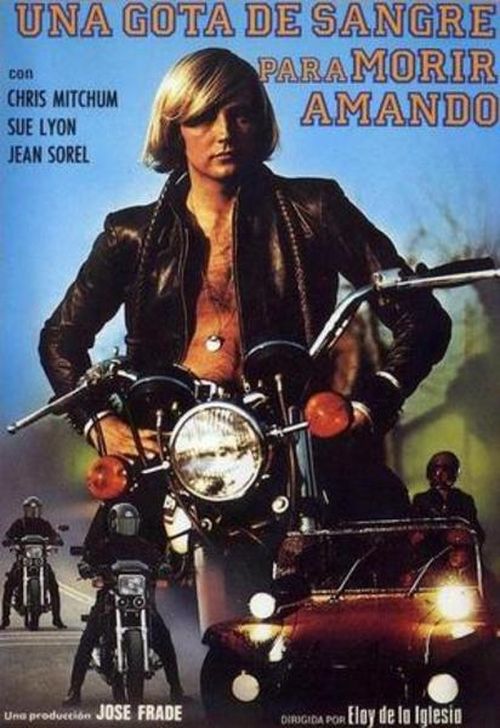 Year: 1973
Duration: 1:38:40
Directed by: Eloy de la Iglesia
Actors:  Sue Lyon, Christopher Mitchum, Jean Sorel, Ramón Pons, Ramón Pons, Alfredo Alba, Antonio del Real, David Carpenter, Ramón Fernández Tejela, Fernando Hilbeck, Eduardo Calvo, Fernando Sánchez Polack, Paul Pavel, Manuel Guitián, Jean Degrass
Language: English
Country: Spain, France
Also known as: Una gota de sangre para morir amando, La clinique des horreurs, Le bal du vaudou, I vizi morbosi di una giovane infermiera, To Love, Perhaps to Die; Clockwork Terror, Dead Angel – Einbahnstraße in den Tod, Satansbrut
Description:

A female serial killer endeavours to relieve young men of their miserable existence in a future totalitarian society via sex followed by a scalpel to the heart.
The action takes place in
the near future.
Of a gang of gangsters
on motorbikes
terrorizing
the townsfolk
,
in a secret lab
conducted experiments on
the control of the brain
, the nurse
tries to ease
the end of
mortally
sick people.
But
what is the real purpose
of this angel
of mercy
?
Screenshots:
Download:
Murder in a Blue World AKA Una gota de sangre para morir amando 1973