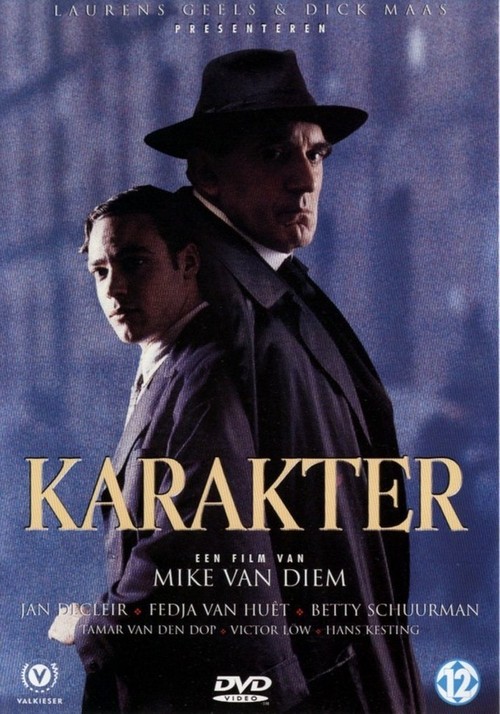 Year: 1997
Duration: 01:51:43
Directed by: Mike van Diem
Actors: Pavlik Jansen op de Haar, Jan Decleir and Fedja van Huêt
Language: Dutch | English | German | French
Country: Netherlands | Belgium
Also known as: Karakter
Description: The heroes of this film is not on together with their characters. Inexorable, cruel, oppressive, breaking the life and destiny will … Iron, timeless or the heart or mind of the character … a step in the direction of the intended target, or a penny deal with their own conscience …
Review: With Mike van Diem "Character", after first viewing produces a strange impression. Let me explain why.
The plot is a seemingly typical story about a person from the lower classes, who, thanks to the patience and the iron will to succeed and a high position in society. Important role in the formation of the personality of the protagonist played by his confrontation with his father – the bailiff, who in spite of their wealth is not even trying to help the illegitimate son, but rather puts a spoke in the wheel.
In other words, the formal features of "Character" – a story about overcoming, about survival in spite of everything. Confuse that usually after these stories want to jump for joy, but at the end of the film rather like crying. Too uncertain seem all the successes of the protagonist. And his fate personally I think is not the rosy.

Screenshots:
Download: