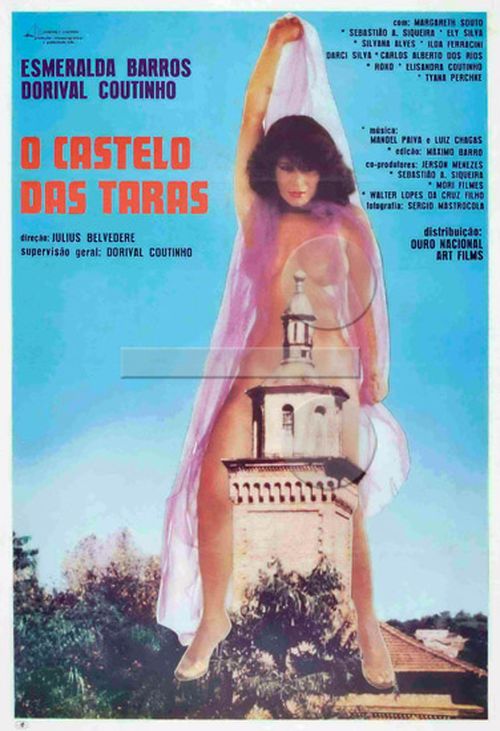 Year: 1982
Duration: 01:00:00
Directed by: Julius Belvedere
Actors: Silvana Alves, Esmeralda Barros, Dorival Coutinho
Language: Portuguese
Country: Brazil
Also known as: O Castelo das Taras (Original title – Brazil) | O Castelo das Taras de Sade (Brazilian alternative title)
Description: A university teacher takes three of her female students to search for a proper place where to conduct her parapsychology and dark sciences experiments. They find an abandoned castle in a remote village and start to conjur some spirits.
They are able to get an answer from the Marquis De Sade spirit that takes control of a young protestant minister that is in the surroundings of the castle at that time.
Commanded by the spirit he will go on to commit all sorts of sexual fantasies… but also all sorts of horrific crimes!
Made with a mostly amateur cast, it counts with the talent and beauty of Esmeralda Barros, actress with a vaste career that went on to make a lot of films in Italy.
Review: I'm starting with this ultra rare Brazilian film which is from my own  collection and I doubt you will find another copy anywhere else!
Unfortunately the film is in Portuguese with no English subs  so it's a little difficult to explain what's  going on but from what I can gather is a woman gets possessed by a ghost which leads to nudity and murder.
Why this film was overlooked in the 1982 Oscar awards is beyond me.
Screenshots:
Download: