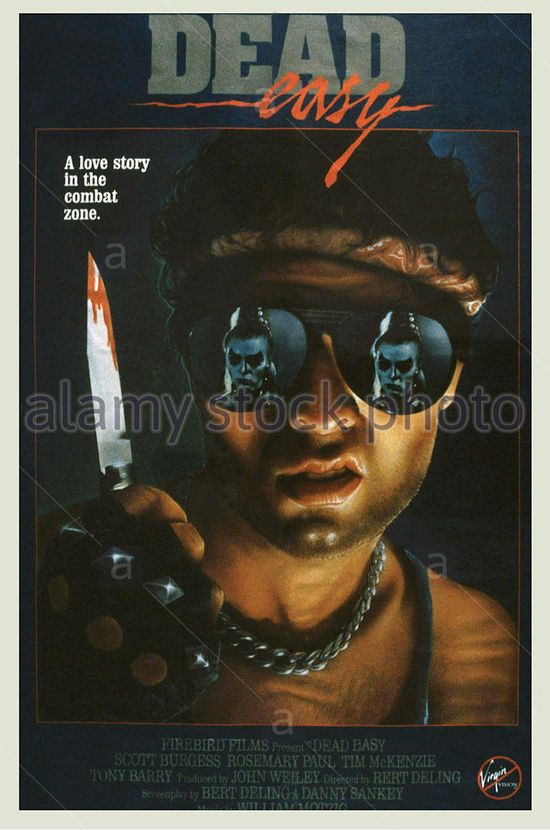 Year: 1982
Duration: 1:20:40
Directed by: Bert Deling
Actors: Scott Burgess, Rosemary Paul, Tim McKenzie
Language: English
Country: Australia
Also known as: Colpo letale, La ciudad tiembla, Latwa smierc, City Warriors, Dead Easy – Wettlauf mit dem Tod

Description: Three friends (a club owner, his girlfriend, and a policeman) accidentally spark the anger of an Australian gangster boss, who orders them killed. The trio subsequently flees, with a legion of crooks and contract men after them
Or
Georgie thought he made it. But then he met Alex. And things started to get weird. But he could have sorted it out. If…Ossie hadn't got too big for his boots. If…Lou had left the wire in the piano. If…the cop had stayed in Coonabarabran. If…Sol hadn't wanted them dead. If…Dita had kept her shirt on…It was time to run.
Produced in 1982, in the tradition of classic Oz action films like Two Hands, this fast-paced Aussie thriller sees three young friends caught in a web of drugs, corruption, murder and the mob when they try to break into the entertainment business and inadvertently anger a gang boss.
Hunted by every thug and killer in town, it's hard to survive…and easy to die. Dead Easy.
This film is considered an "Ozploitation" (Australian exploitation) picture.
Screenshots
Download