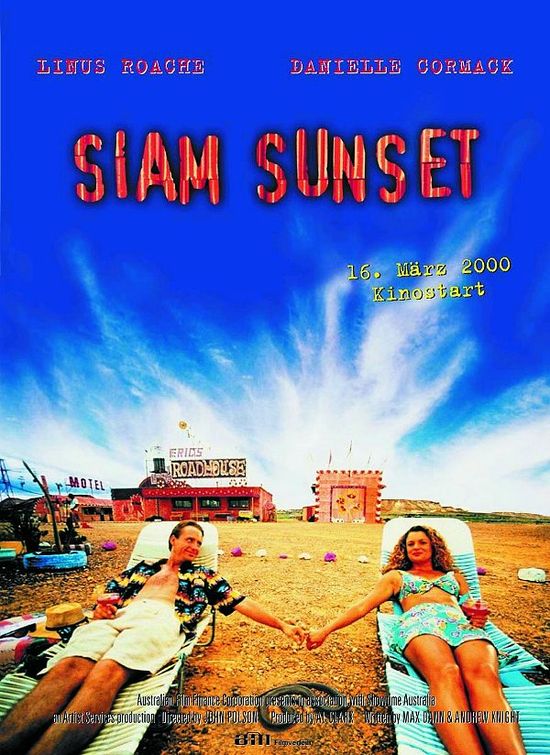 Year: 1999
Duration: 01:27:57
Directed by: John Polson
Actors: Linus Roache, Danielle Cormack, Ian Bliss
Language: English
Country: Australia
Also known as: Siam Story (Greece, video title)
Description: A British executive sees his life shattered when a refrigerator falls from the sky and kills his wife.
He goes to Australia for a trip to get over the ordeal but as he takes a bus to travel around he meets a bizarre group of people.
Along the trip he will discover to be an accident catalyst for everyone around him.
But he does not stop looking for that one color he wants to develops for his firm, Siam Sunset.
"If you against the forces of nature, save only love. The serene life of Perry turned into a big misunderstanding. Wherever he appeared, with him there are all sorts of dangerous incidents, and threatening him and those who had the misfortune to be around. Perry decides to run, where eyes look.
And winning the lottery tourist trip to Australia, he becomes a member of the most dangerous bus travel in the world. And amid this madness, strange storms and other natural disasters, near Perry appears grace, escaped with the money her lover of a drug dealer, ready to chase her to the edge of the world. Falling in love with each other, Perry and grace find hope for salvation."
Screenshots
Download