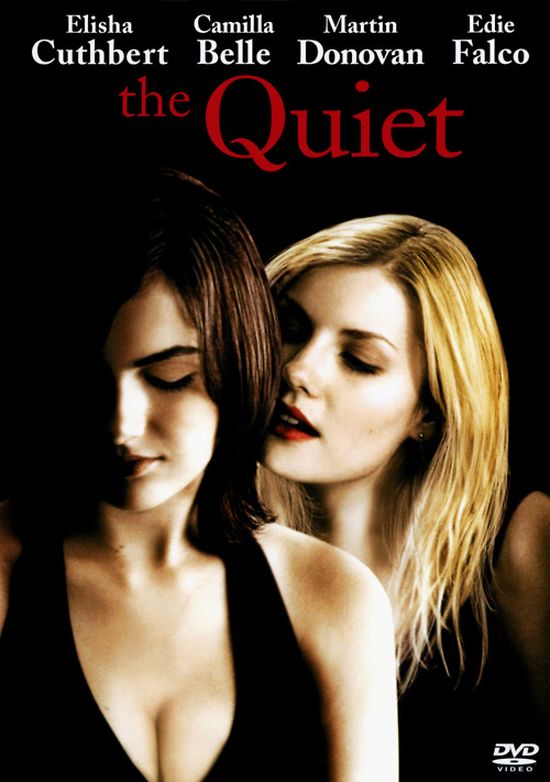 Year: 2005
Duration: 01:32:21
Directed by: Jamie Babbit
Actors: Elisha Cuthbert, Camilla Belle and Edie Falco
Language: English
Country: USA
Also known as: Le silence, Dot, Csend, O Preço do Silêncio, The Quiet – Kannst du ein Geheimnis für dich behalten?
Description of The Quiet movie: Grotesque beginning of the film, which appears to us in the form of a monologue of the protagonist, is alarming and prepares to something next "pen" and a sad view of another girl-loser. But towards the middle of the film, when we reveal some of the mysteries of the main characters little family, the more we have hinted at the secret of Dot (a deaf-mute girl), it becomes a little more interesting and there is some intrigue.
But not everything is as it seems. In the course of the movie for some reason you want to spend some parallels inherent in such films as "White Oleander" and "American Beauty." And this is a bad thing. Because you want to this movie was the only one of its kind and no comparisons were not. But they pop up.
Still, the film looks, despite the explicit assumption about all the plot events. And the reason for that – the actors. A pair of beauties – Elisha Cuthbert and Camilla Belle – looks fantastic. Basically, the rest of the cast are also good.
In general, fans of youth dramas in the style of "White Oleander" is suitable for viewing.

Review: Unusual film. The story of The Quiet is not a bad idea, but the implementation … We could come up with something better. While the idea of ​​"you have to pay for the evil with good" shows well! The film will be appreciatet by not all, but the director did not count on this, I guess.
For Americans touched a sore subject, but for Russians its preposterous. But it was presented quite good, though not quite clear.
Flaw is that some things just do not fit into the movie. They just had to be included in the script, which was done, but did not consider how it will look. Because of this, the overall picture becomes cloudy.
Actress Camilla Belle is in its genre and its role: the heroine of sad girls with problems in dealing with it, that is excellent.
Overall, the movie is quite good, but with some penalties, which, of course, you can close your eyes, so as not to spoil the experience. I would do something to change, but unfortunately, the director was not me. The movie has a right to exist because of their interesting ideas.
Screenshots:
Download: