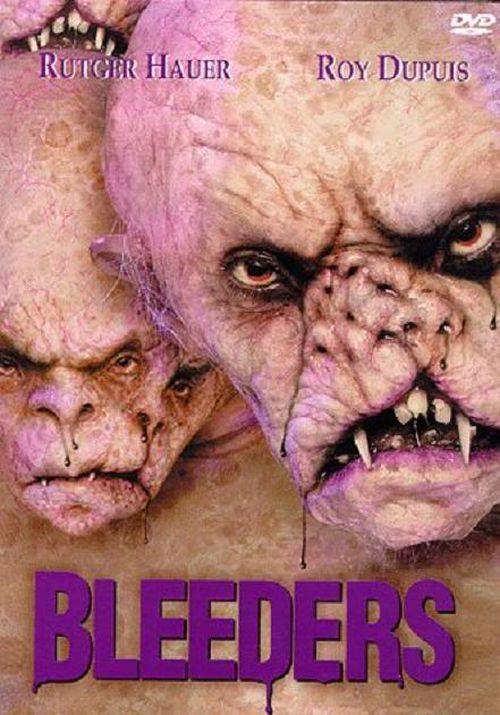 Year: 1997
Duration: 01:31:05
Directed by: Peter Svatek
Actors: Gillian Ferrabee, Pascal Gruselle and Roy Dupuis
Language: English
Country: USA | Canada

Also known as: Hemoglobin, Blodsoffer, Hämoglobin, Hémoglobine, Hemoglobin – Creature dell'inferno, Hemoglobina, Herencia de sangre, Orgi theou, The Descendant, Veren kirous
Description: The beginning of the story was laid more than three centuries ago, when the young beauty Eva Van Daam made her lover her own twin brother and initiated incest.
Driven from his native Holland, doomed to extinction because of unexplained mutation, horrific monsters find shelter in an abandoned island. In our own time, angry and frightened islanders tried to "wipe out" a terrible family, drove them to the underground catacombs. But they survived, and now they are driven by a thirst for blood and revenge …
Review: In the old days the family lived in Holland Van Daamov whose members are actively engaged in incest. And when the country came a law forbidding incest, Van Daamam had to leave home and move to a small island in New England. But their izvraschenskih sex were not without God's punishment and turned genetic mutations are born offspring …
"Hemoglobin" – a low-budget horror, which would generally go unnoticed if it were not for its two components. The first – participation in international film movie star Rutger Hauer (Keetje Tippel), and the second – theme of incest, winning in the horror genre. Wrong to say that the creators of said tape is a new word in the "horror", but the film really looks like a "breath of fresh air" in terms of originality, and that's good. I only wish that Hauer, for all his very wide range of acting, played purely "on the machine", do not investing in the role.
Much more interesting to the famous Rutgers in the "Bleeders" looks a second (or more precisely – the center) the protagonist, played by Canadian actor Roy Depyui. Roy is best known as the on-screen friend and partner "of the superspy in a skirt" named Nikita, in the same action-packed show. Here is a sick Depyui John Strauss, who came to the island in search of the ill-fated ancestors and medicine from his strange and horrible disease. Characters have a truly interesting and expressive Depyui played the role of "the full extent" of their capabilities.
Horror in the film is not so much, but almost every "scary" episode startled or wrinkle (in a good way) from the visual nightmare. Moreover, any possible errors cheap special effects and makeup expertly offset competent camerawork and editing. After the end of viewing even a shortage of horror scenes in the film. After all, the director they really get, but steep director chose to make the side of the hero of the drama, not the visual horrors.
Screenshots:
Download: