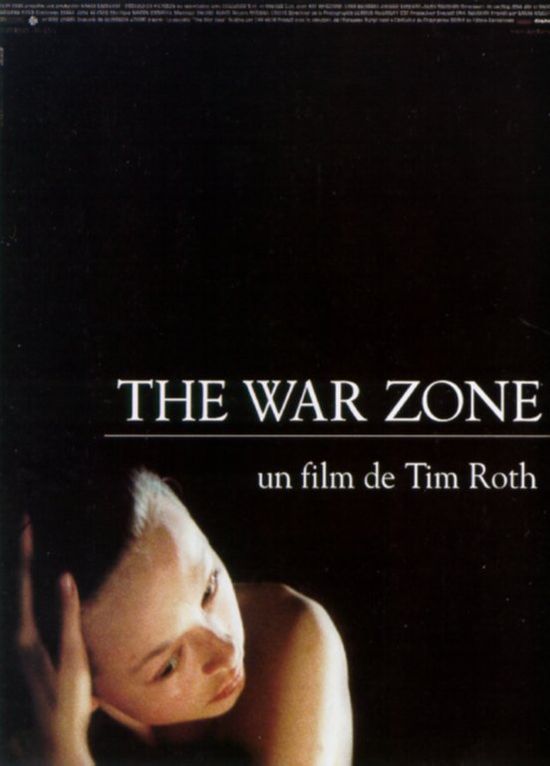 Year: 1999
Duration: 01:35:08
Directed by: Tim Roth
Actors: Ray Winstone, Lara Belmont, Freddie Cunliffe, Tilda Swinton
Language: English
Country: USA
Also known as: Tim Roth's The War Zone, I familiens hjerte, Zona di guerra
Description: 15-year-old Tom moved with his family from London to provincial Devon. Here, nothing happens, but all the time is raining. Gloomy weather – perfect background for a dull routine. The house is rampant by alienation and indifference. Mother of the family is waiting for the third child, but the upcoming event is hardly desirable. The only person with whom Tom is able to communicate, it is the older sister Jesse, which is associated by a strange relationship with his father. Tom soon realizes that his father was actually an accidental stranger. In general, he will understand a lot of things …
Review: The film War Zone is strong. Interesting. Look to the end without stopping. And this despite the fact that the action in the film at least, the film is dominated by gentle stretching severe forms of English Nature (or how not to drive in a dream that interesting) and hanging on their background slowpoke-sufferer played by Freddie Cunliffe.
You look even uglier theme of incest and violence, as highlighted in the film. And all of this is shown in the raw, without exaggeration, a rather ordinary, naturalistic, that is probably the way it happens in reality.
Ordinary family: mom, dad, brother, sister, and only appeared a newborn girl. Everything seems in order, all care about each other back up. In general, it would seem a normal family. But. It turns out that the father of the family is flawed due to his own daughter. One sees her brother, and here begins the movie tie. Wait, what does all of this will result in the end: a father kills his son to cover all, or his son, or the guy just goes out of this vicious home and heal a new life, or continue to endure all this and live with it (by the way it was the most likely option, according to the isolation and proximity guy).
Screenshots:
Download: