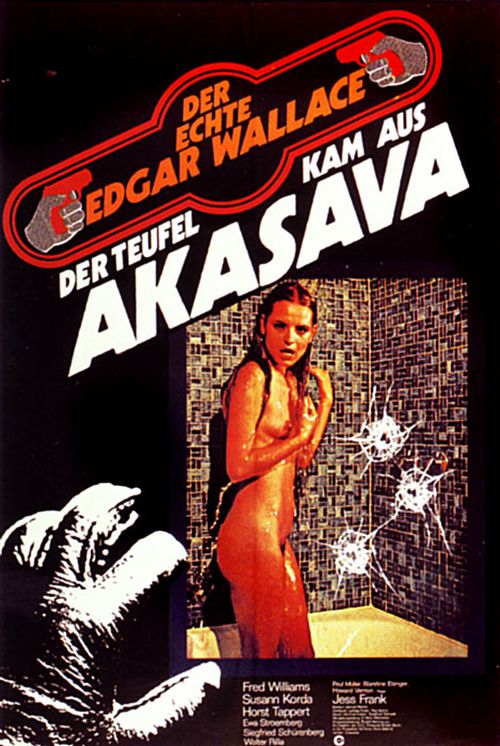 Year: 1971
Duration: 01:20:28
Directed by: Jesús Franco (as Jess Frank)
Actors: Fred Williams, Soledad Miranda, Horst Tappert
Language: English | German | Spanish | English subtitles
Country: West Germany | Spain
Also known as: Der Teufel kam aus Akasava (original title)
Description: In the heart of Africa, in the country of Akasava, a new mineral is discovered that comes close to what the alchemists called the Philosopher's Stone.
This mineral can turn any metal into gold but, at the same time, it turns who comes in direct contact with it into zombies.
MI6 is called to investigate this mineral when a murder happens inside the office of the geologist, and so an exotic dancer must work as a spy to find the truth.
The plot revolves around a mysterious group that hunts for strange stone that can turn metal into gold. But this stone also emits radiation, so direct contact with them deadly. Criminals killed the professor, who found this gem somewhere in Africa, and took him away in an unknown direction. After some time, the nephew of the deceased Professor Rex Forrester begins his own investigation and sent to the scene of the tragedy.
Screenshots:
Download:
The Devil Came from Akasava – 1971