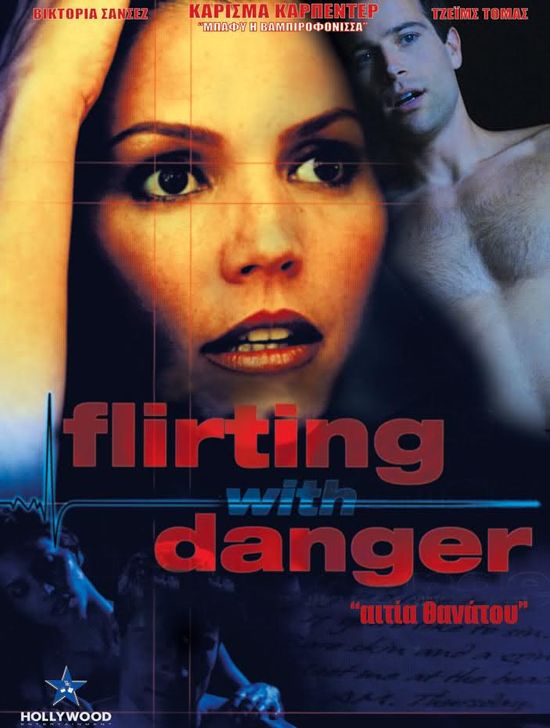 Year: 2006
Duration: 01:29:32
Directed by: Richard Roy
Actors: Charisma Carpenter, James Thomas, Victoria Sanchez
Language: English
Country: Canada
Also known as: Séduction dangereuse (Canada's French title) | Passioni pericolose (Italy) | Abrazo mortal (Spain)
Description: Laura is a femme fatale that was involved with the recently dead Tommy, a healthy young man.
The police suspects it was a murder but can't proove it, so his best friend and detective Rafe goes on to investigate further.
But he finds himself lured by the sexuality of Laura and the investigation comes to a halt, even if he suspects that she knows more than she is saying.
Review of Flirting With Danger: Rafe suspects that the death of his best friend Tommy from a heart attack was not accidental. Examining his papers, Rafe found a letter from a woman, he never mentioned. With the help of a friend from school Gloria (Victoria Sanchez from Eternal movie) became a police officer, Rafe tries to unravel the mystery of the death of Tommy. Suspicions Rafe intensify after two more deaths from heart attack in young healthy male doctor and a professional tennis player.
All three letters of the same content, and, therefore, met with the same woman. At the funeral of Dr. Rafe meets a beautiful Laura. Between the two tied the passionate love, and Rafe are unaware how close he is to the shocking solution…
Screenshots:
Download: