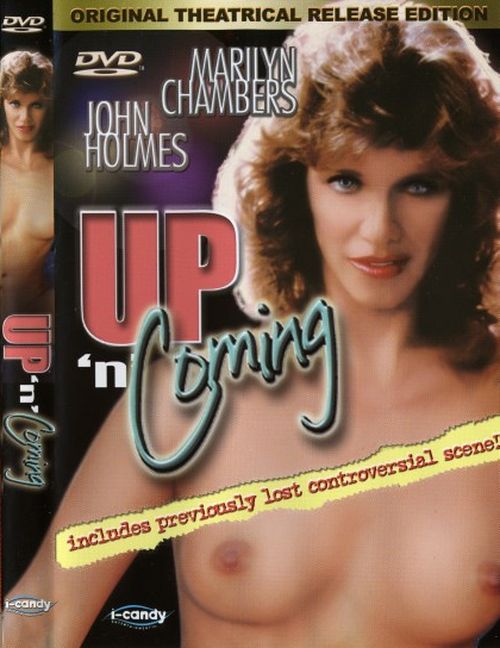 Year: 1983

Duration: 01:26:30

Directed by: Stu Segall
Actors: Marilyn Chambers, Lisa De Leeuw & Herschel Savage
Language: English
Country: USA
Also known as: Cassie, Le sexy infermiere
Description:  A legendary country music diva goes on tour with an unknown female singer as her opening act. When the young newcomer proves more popular than the boozing star, sparks fly. I haven't seen all of Marilyn Chambers's movies, but I think it's a pretty safe bet that this is the only one in which she sings (music, that is). It's her real voice, too. (Lisa De Leeuw's singing voice is dubbed, though.) I don't usually upload XXX stuff, but this one's a classic and too good not to share. Who knew that Marilyn was so multi-talented? I'm not a country music fan by any means, but a couple of tunes are pretty catchy. For a porn, the acting's not too bad either. Interesting bit of trivia (to me, at least) is that Lisa De Leeuw plays "the washed up older singer", yet she was 7 years younger than Marilyn.
FULL STORY LINE: The film opens with Marilyn Chambers as Cassie Harland, a country music singer who's been doing backup vocals, but is now about to record her first single. After showering, she heads down to the studio. Jimmy King, the president of Springsong Records, is there for the session and tells her afterwards that the sky's the limit for her singing career. He's also impressed with the way she handles herself, and informs her that she "sells sex the way Colonel Sanders sells chicken." This notion is then put to the test in the bedroom. Shortly afterwards, country diva Althea Anderson (Lisa De Leeuw) storms into Jimmy's office complaining about budget cuts for her forthcoming tour. Jimmy tells her that he's fed up with her drinking and drug abuse, and that if she misses even one appearance on the tour, she's finished.
The tour bus hits the road with Cassie as the opening act and heads west from Nashville. Traveling with it is Promotion Director Paul Fallon, whose female assistant explains to Cassie that DJs who're reluctant to play a record can be persuaded through extra encouragement. The assistant then pleasures-up a guy on the bus (presumably a DJ). Cassie performs her single, "Money Can't Buy," at a joint called the Palomino, and Althea follows it up with "When Does the Hurtin' Go Away?" While Althea's on stage, Cassie runs into a couple of guys she knows from her backup touring days and ends up going home with them after Paul rebuffs her advances. The three of them party like the "good ol' times."
Althea is angered by favorable reviews Cassie gets in the country music press and demands that Springsong's owner, T.J., remove Cassie from the tour. The exasperated T.J. orders Paul and another promotion executive, Melanie, to try to keep both singers happy. To this end, Melanie and Cassie take a yacht trip to Catalina Island for a break from the tour. Melanie offers some career advice as they stroll the waterfront: get DJ Tommy Harper to talk up your record, and it just may make it to number one. On the way back to the mainland, Cassie and Melanie go below decks and get to know each other even better.
At home, Althea makes her own sexual advances to Paul, but she too is rejected. As consolation, she recreates with her boy-toy Gino and his girlfriend. Cassie appears at Tommy Harper's studio to be interviewed, but, just as the interview is getting REALLY up close and personal, she stops and tells Tommy that if her single makes number one, "I'll be back to finish you off."
Althea asks Cassie over to her house to have it out and tells her that sleeping her way to the top is her only chance because she just doesn't have what it takes. Cassie replies that she's idolized Althea since childhood (Chambers was thirty at the time, De Leeuw twenty-four!), but that she's now just a boozed-up has-been and a "goddamn whore." Cassie splashes a drink in her face for good measure, and the infuriated Althea orders Gino and his girlfriend to "get that little bitch, right now!" The two of them try to force Cassie into Gino's Firebird, but she wriggles free and takes off running. She ducks into a laundromat, where a horny nebish has been trying to proposition a woman doing her wash, and Cassie and the guy then jump into his car to escape the scene. When she calls Jimmy King to tell him what's happened, he informs her that she's replacing Althea as the tour headliner.
Finally, Cassie goes to Tommy Harper's house and finds Jimmy there with him. They explain that Springsong has just signed the legendary Charlie Strayhorn (John Holmes), "the number one country music outlaw of all time." The group of them then celebrate in high style, as Cassie completes her unfinished business with Tommy, and Charlie shows why he's such a big, big star.
Screenshots:
Download: