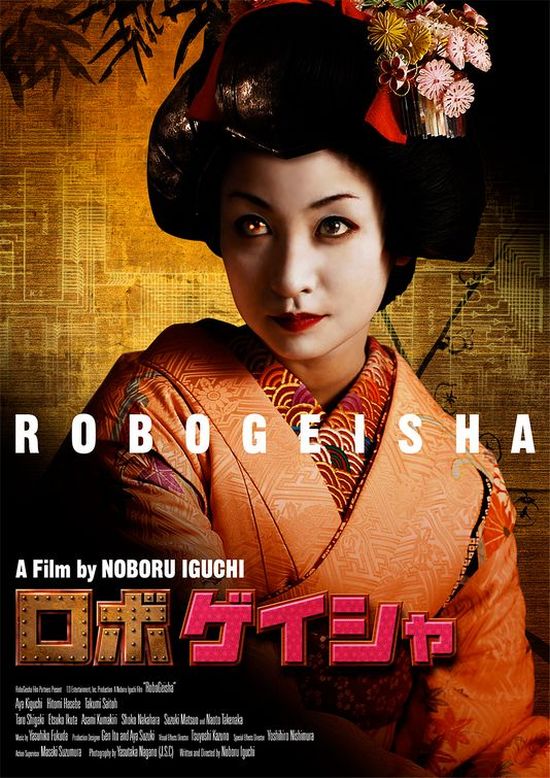 Year: 2009
Duration: 01:41:31
Directed by: Noboru Iguchi
Actors: Asami, Yoshihiro Nishimura, Naoto Takenaka, Takumi Saitô
Language: Japan (English subs)
Country: Japan
Also known as: Robo-geisha, Robo Geisha
Description: Geisha – Japanese girl entertains its guests dancing, singing, conducting a tea ceremony and conversation. But not this one! Under a thin jacket, this mystery girl hides a military arsenal, which would envy any army, and it will not fail to use it. And if there will be a geisha party? ..
Review: Once again, the Japanese hit us with THEIR genius and irrepressible imagination. They created their unrivaled movie genre, which surprised literally everything. Performance of the actors, special effects, plot. This time, the audience is presented a film genius Noboru Iguchi "RoboGeisha".
This time, under the distribution were geisha. Now under their cute little faces hidden by ruthless killer robots. Once again, a hero (or rather heroine), ready to go against the system and to resist powerful corporation "monsters." In the course are various swords, shuriken, machine guns, built in virtually every part of the body. And hardly anyone would find fault "they say, can not fit the sword there, then it will be impossible to move," and the like. The Japanese all is possible!
Screenshots:
Download: