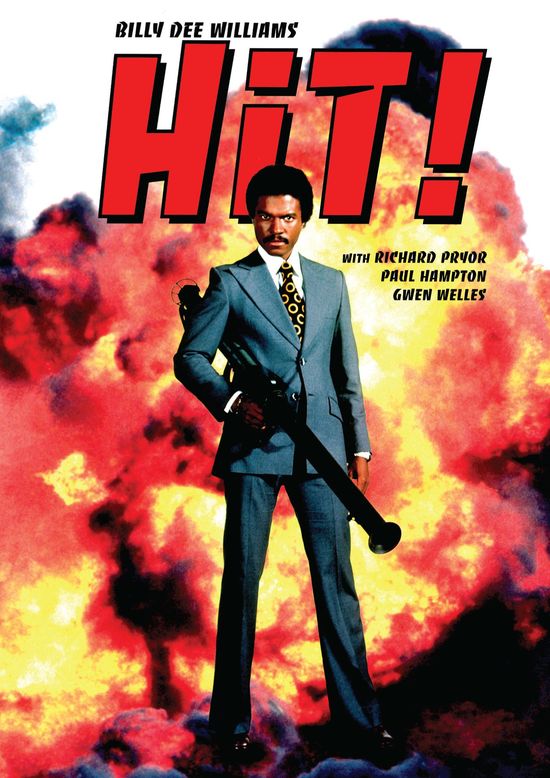 Year: 1973
Duration: 02:15:12
Directed by:Sidney J. Furie
Actors: Billy Dee Williams, Richard Pryor, Paul Hampton
Language: English
Country: USA
Also known as:9 drab i Marseille,El supergolpe,Unidos para Vingar,Utrensningen
Description: 
SAY WHAT!? A BILLY DEE, RICHARD PRYOR HARD-HITTING, ACTION EXTRAVAGANZA THAT YOU HAVEN'T HEARD OF? AND DIRECTED BY CANADIAN DIRECTOR SIDNEY J. FURIE, BEST KNOWN FOR HIS CLASSIC 60'S SPY FILM, THE IPCRESS FILE? MOFO, YOU'RE PULLING MY SHAFT. I WOULDN'T DO THAT. SERIOUSLY, THIS IS A BADASS FILM. BILLY DEE PULLS OUT A GRENADE LAUNCHER TO FUCK SHIT UP. THAT'S RIGHT. BINGO LONG HIMSELF PULLIN' OUT THE HEAVY ARTILLERY TO MAKE A POINT.
A VERY SIMPLE PLOT THAT NEVER CEASES TO GET OLD. THIS IS NOT A SIMPLE ACTION FILM. THIS IS A GREAT CHARACTER STUDY AND IT'S OVER 2 HOURS! CAREER BESTS FOR BILLY DEE AND PRYOR WHO GIVES A TOP TIER PERFORMANCE. IN FACT, EVERYONE IN THIS IS EXCELLENT AND EXEMPLIFIES THE TRUE MEANING OF A HIDDEN GEM FILM.
HAVING JUST COLLABORATED IN THE HIT BIO-PIC, LADY SINGS THE BLUES, BILLY DEE, PRYOR AND SIDNEY J. RE-TEAM FOR THIS ALMOST-LOST-TO-THE-SANDS-OF-TIME BEAUTY. BASICALLY A VARIATION ON THE FRENCH CONNECTION INCLUDING SOME GLOBE-TROTTING EXPLOITS TO MARSEILLES AND BRITISH COLUMBIA, THIS IS A WELL CONSTRUCTED PIECE OF 70'S CINEMA WHICH CAREFULLY DEVELOPS ITS CHARACTERS AND ALLOWS FOR SOME MEMORABLE PERFORMANCES. MORE DEPTH THAN THE TRAILERS SHOWCASED, THIS IS NOT JUST A TYPICAL COOKIE-CUTTER BLAXPLOITATION FLICK BUT RATHER A TOP-NOTCH CRIME THRILLER OF THE ERA.
Review:
Screenshots:
Download: