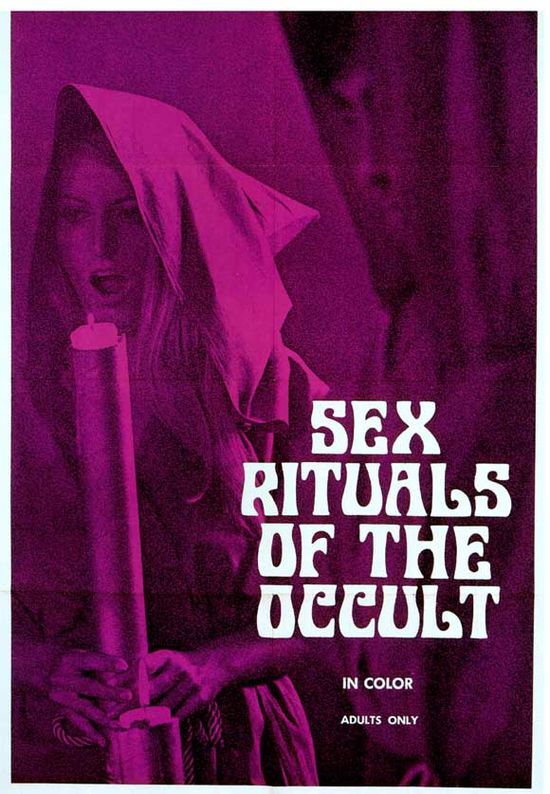 Year: 1970
Duration: 01:19:31
Directed by: Robert Caramico
Actors: Jeannie Anderson, Darwin Burke, Neola Graef
Language: English
Country: USA
Also known as: Rituals of the Occult
Description: A (fake) documentary about the pagan rituals of the magic arts that make cult of sex. An expert presents each cult before actors reproduce the actions taking place in Worshipers of the fellatio, homosexuality as a cult, black mass, voodoo potions for sexual desire. All is referred and reproduced with more regard to imagery than any kind of accurateness.
Review: An evident excuse to shoot sex scenes in obscure locations, this is a movie with It has a bit of everything for just about anyone: homosexual sex, interracial sex, lesbian sex, group sex, group masturbation and plain old regular sex… in a coffin!
Just browse through to find your own pick of titillation.
the movie "Sex Ritual of the Occult" plays like the retarded cousin of Orgy of the Dead, with coffins, candles, cloaks, softcore satanic group gropes, goofy dances to lounge music, the sign of the inverted cross on a naked chick by dildo, shameless kaleidoscope effect abuse, smoke, lots of smoke, satanic sissies frolicking in the park and the occasional lamebrained commentary from the guy who voiced the Anomalies trailer, but mostly it's softcore sex in the name of Satan.
Screenshots:
Download: